February marks an important month in Fashion and more specifically welcomes Philly Fashion Week. Kevin Parker and Kerry Scott are the founders, of this 11 season event. Philadelphia is home of multiple renowned Art and Design schools as well as trendy natives. Project Runway winner Dom Streater, Moore College alum is just one of the many talented Designers featured. I will be attending and covering the shows wearing some of my favorite pieces that I have been collecting for this occasion. Please make sure to introduce yourself and say hello! Purchase tickets here.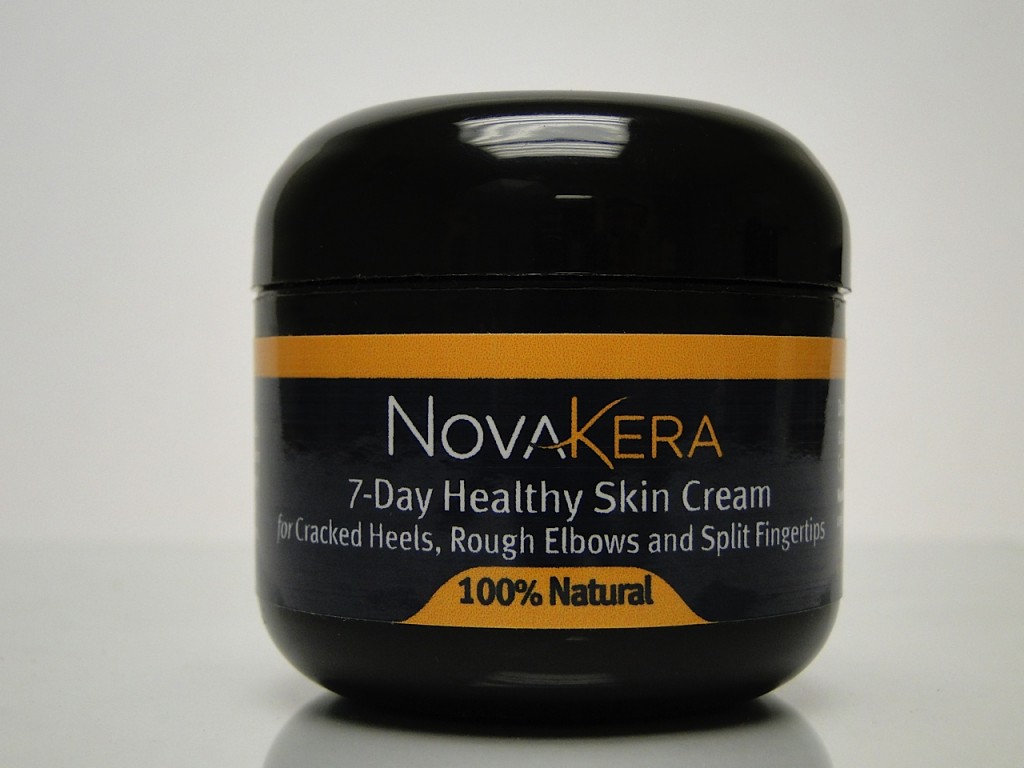 A friend of mine, a talented Marketing Consultant for some of my favorite luxury boutiques, introduced me to a new skin cream. NovaKera is a cream developed by three women Scientists utilizing natural ingredients combined with their scientific research. I am always in search of effective skincare products. When one of my staff voiced a complaint about her dry, cracked skin, more specifically her fingertips and heels, I recommended NovaKera. The ideal usage for maximum results is 7 days applied to the desired area.
After the first application, it was evident that this was a fantastic product. She applied the luxurious and naturally citrus scented cream to her heels at bedtime and covered her feet with fluffy socks. In the morning, the cracks in her heels were noticeably improved, moisturized and silky. Her fingertips were repaired just from applying the cream to her feet. The texture is truly unique. It applies like a cream, soaks in like an oil treatment and dries like a powder. There is absolutely no greasy residue. Dry winter skin should not be left untreated. Why waste time experimenting? Try this cream immediately and be comfortable and velvety smooth all year long!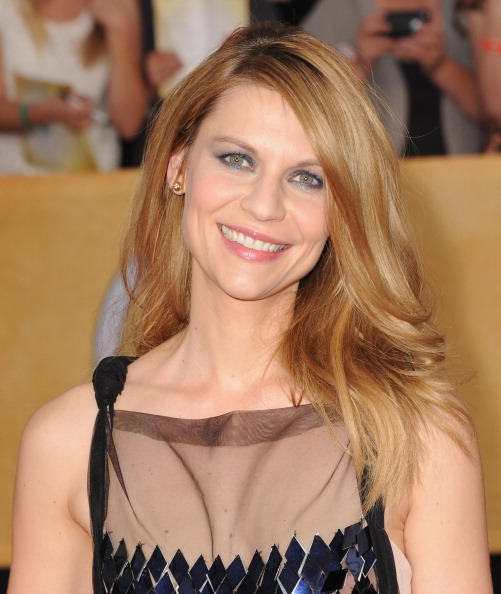 2014 SAG Award nominee, Claire Danes looked stunning in Vionnet adorned with blue reflecting sequins. Her makeup incorporated the blue from her dress adding a little nod to upcoming Spring.
Matin Maulawizada is the talented makeup artist responsible for Ms. Danes look.
Here's how:
Matin applied Laura Mercier Mega Moisturizer Creme SPF 15 followed by Repair Eye Serum and Eye Creme. Laura Mercier Foundation Primer was massaged into the face.
Laura Mercier Creme Smooth Foundation in Sunny Beige was applied over her entire face and then blended with Creme Smooth Foundation in Warm Ivory.
Rosebud cheek colour was applied with Sunrise just to the apples of her cheeks. Laura Mercier Matte Radiance baked powder in Highlight 01 was swept onto her cheekbones.
Laura Mercier Invisible Loose Setting Powder in Universal was dusted over her face to keep her makeup looking perfect all evening.
Now for the exciting part, the eyes!
Laura Mercier Creme Eyeliner in Cobalt was applied to her lash line, then Caviar Eye Stick in Smoke.
Laura Mercier Baked Eye Colour in Mystical and Satin Matte Eye Colour in Dark Spirit were applied to her eyelids.
Time for a little sparkle! Matin added Laura Mercier Sequin Eye Colour in Lapis on top of her eyelids.
Bleu Laura Mercier Long Lash Mascara was the finishing touch to Claire's lashes.
Get full lips like Danes using Laura Mercier Lip Plumper in Pink Pearl.
This is a short work week, try out these gorgeous and fun products over the weekend!
I have been day dreaming a lot recently. I'm sick of the cold weather and ready for some fun in the sun. Sadly, I will be waiting until summer to go on vacation, but for some of you lucky readers, you may be planning a weekend getaway. If so, I have pulled together the essentials for a beach trip:
Maxi dress- first on the list as the most versatile piece of apparel. It can be worn casually with flip flops or with heels to go out at night. Tbagslosangeles
Tote bag- great for carting a few snacks and suntan lotion onto the beach or use as your carry-on for the plane. Remember to purchase something durable as opposed to a shopper's bag. Michael Kors
Sunglasses- best accessory for a beach trip. Forgo packing excessive jewelry and go with the shades. You will look chic while you avoid retina damage and aging wrinkles from the sun. Oliver Peoples 
Gorgeous night gown – sleep in style. When you wake early to see the sunrise over the ocean, you'll look glamorous.  Natori 
Sandals- wear the sandals on the plane Tory Burch and pack the flip flops Victoria's Secret 
Bathing suits are personal. You want to look and feel your best so it is important to dress for your body type. Keep in mind a few things. A one piece looks good on all ages. If you need help in the bust area, find a style with ruffles on top, built-in bra, or ruching. If you want to downplay your thighs, look for high-waisted bottoms. If your tummy is your problem area look for a blouson one piece. These are just some of my tips for suit shopping. Trying on in the store is the best way to see what compliments your body type.
I recently posted the new NARS collection, but there is a Pink Collection that is worth mentioning. These shades remind me of a 60's inspired palette. A soft and feminine collection filled with shades of pink are the compliment to spring fashion. Try creating a winged eyeliner and keep the the rest of your face simple, a flush to the cheeks, a shimmer to the lips. This is a limited collection and will be available at Nordstrom and NARS boutiques February 1st and online March 1st.
How-to achieve a simple winged eyeliner. Remember accuracy is key. Use NARS Eyeliner Stylo in Carpates. Begin applying from the inside corner of the eye working carefully outward. Extend the stroke of the eyeliner past the lash line toward the brow bone. It is up to you how thick or thin to keep the line. To avoid a shaky hand paint small short strokes instead of one continuous line.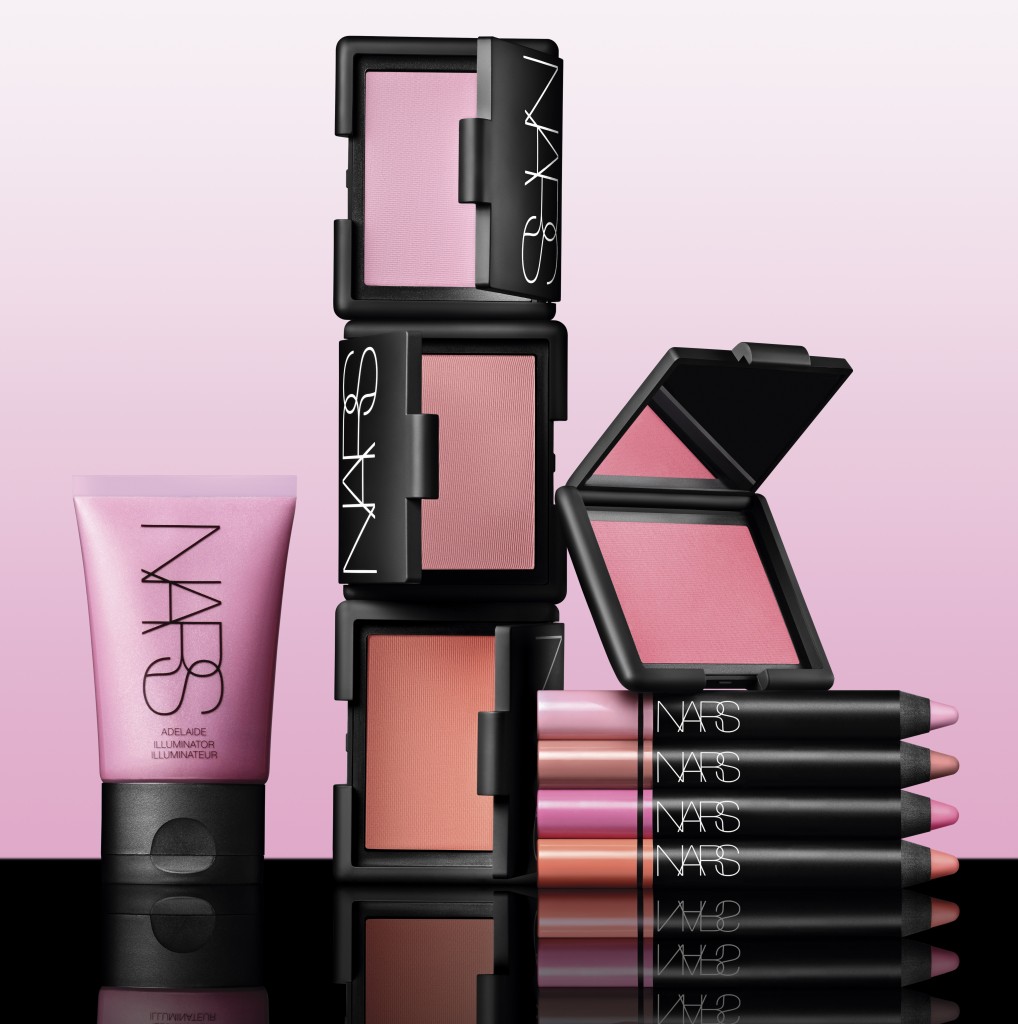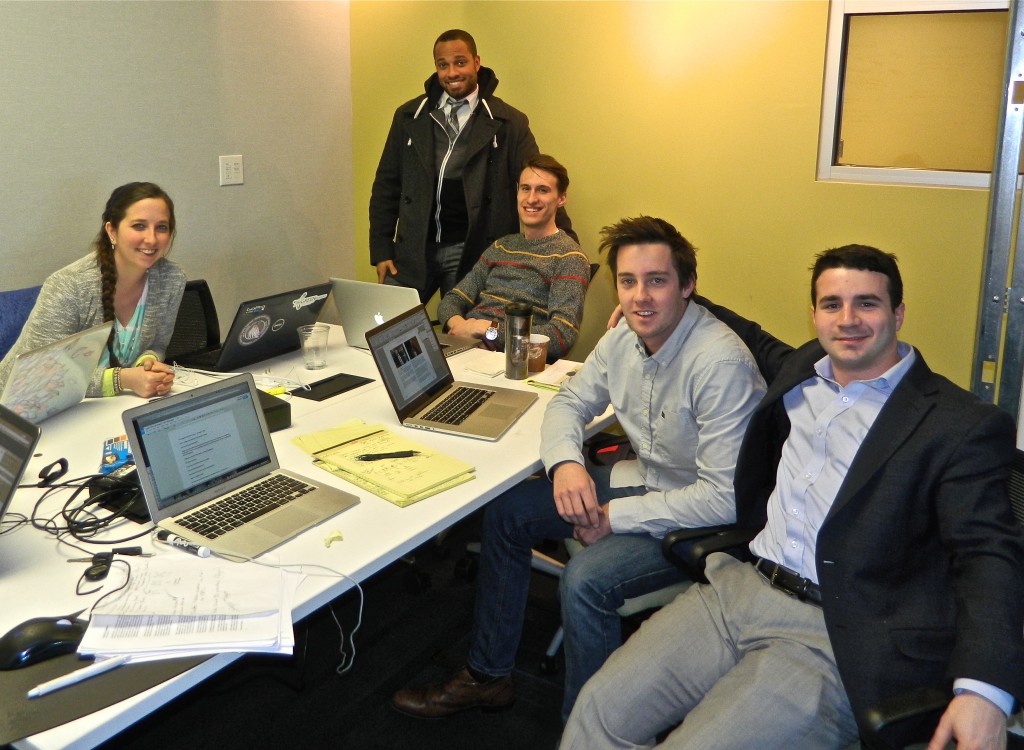 Last week I had the pleasure of meeting some of the team responsible for developing Colabination, a Philadelphia fashion based Start-up Company. I found their website and was immediately intrigued. These independent thinkers were both interested in assisting the fashion brands as well as the customers. I had to see this for myself.
When I walked into the spacious Quorum located in the Science Center, I was convinced that it was the perfect space to foster creativity. It makes sense that the innovative minds of the future would conduct business there.
Colabination is an "organized marketplace" which allows each brand the unique opportunity to showcase a product lookbook, similar to an online boutique. The customer has the ability to shop connecting both in a symbiotic way. Savvy shoppers will also be able to engage with these exclusive brands, building a more personal connection with both sides of the retail spectrum. This company is a realized solution to a virtual void that they intend to fill.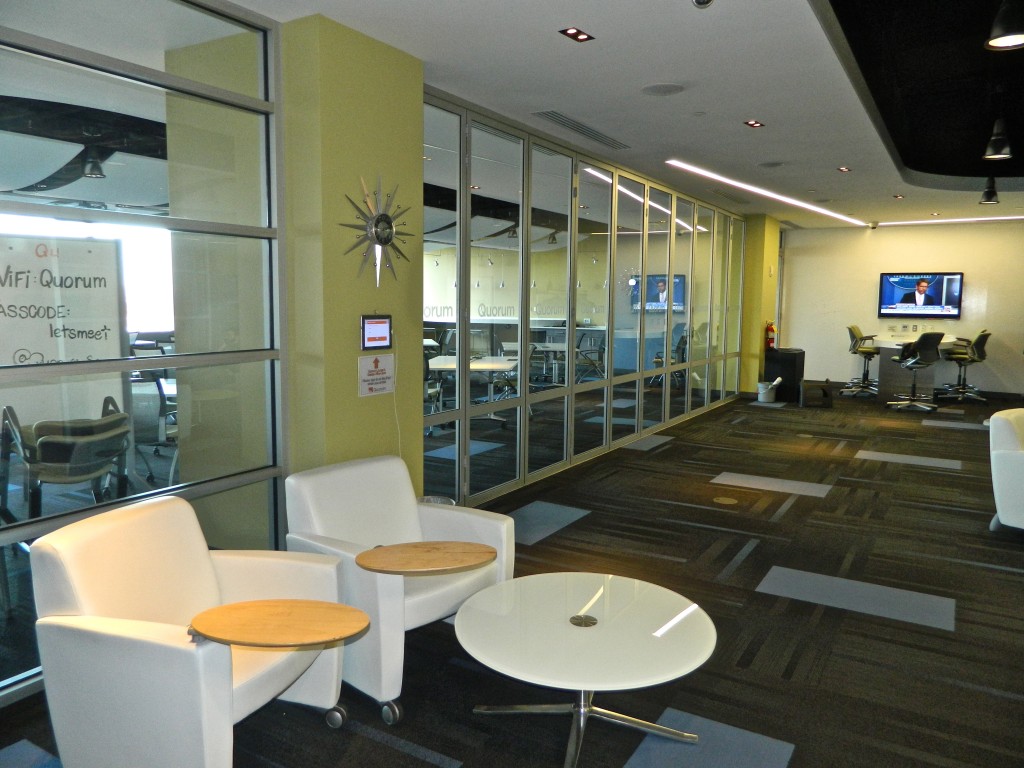 Of course one of the perks of visiting was a sneak peek at the design and layout and let me just say it is fabulous, visually appealing and inviting. As a shopper, avoiding clutter and distractions are the priority. Colabination has taken this into consideration, realizing that just like food, you shop with your eyes first, designing a streamline experience and exposure for brands that may not be readily accessible. I am chomping at the bit to visit their site once it is completely up and running. In the meantime, check out Colabination here.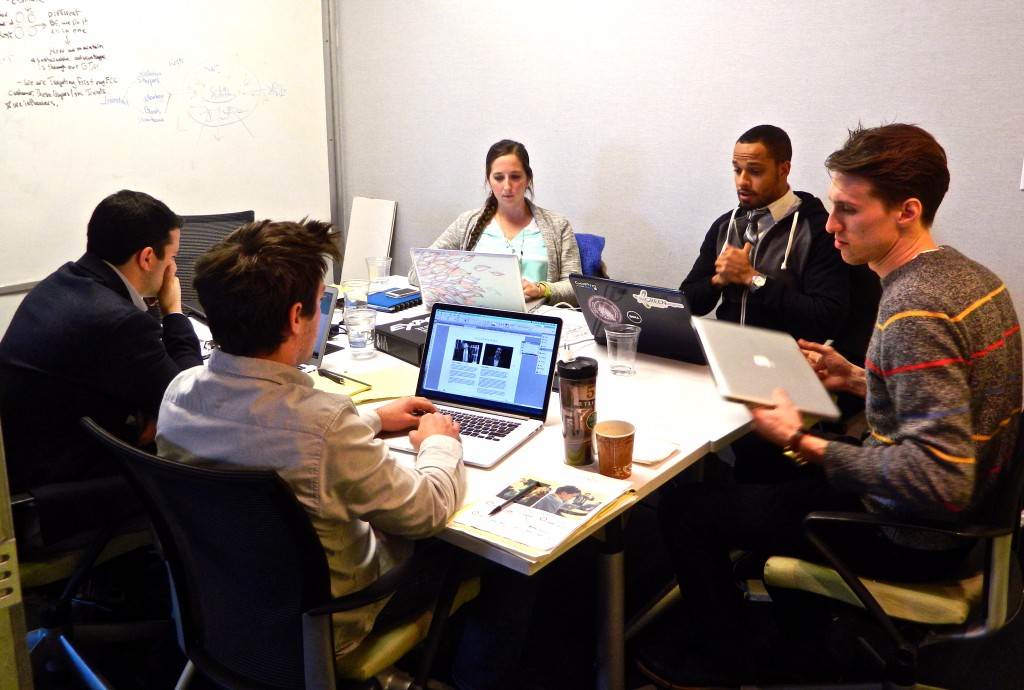 Amy Adams, one of my favorite actresses, won the Golden Globe last night for Best Actress in a comedy series for American Hustle. Amy wore a plunging Valentino gown, hair in a braided up do, and the makeup. Let's discuss the makeup. Amy's fresh faced beauty look was flawless and  complimented her ensemble effortlessly.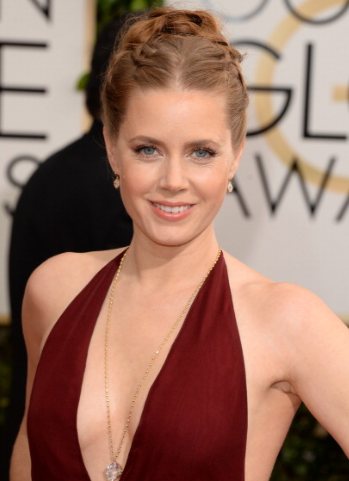 Stephen Sollitto from Laura Mercier is responsible for achieving Amy's gorgeous look. Amy's look began the night before the awards. She applied ReVive Moisturizing Renewal Cream Retexturizing Hydrator and ReVive Moisturizing Renewal Eye Cream Ultra Retexturizing Hydrator.
Stephen then applied new Laura Mercier Smooth Finish Flawless Fluide the day of the awards. This product will be available Fall 2014. Be on the lookout. Fluide foundation soaks into the entire face while leaving a matte finish.
Laura Mercier Bronzing Pressed Powder in Matte Bronze was applied lightly. Blush followed using Laura Mercier Creme Cheek Colour in Praline.
For a nude color lip with an orange glow Sollitto mixed Laura Mercier Creme Lip Colour in Discretion and  Tangerine together to achieve a customized look.
To create Amy's eyes, Sollitto applied Laura Mercier Baked Eye Colour in Ballet Pink over the entire lid.
Then Laura Mercier Baked Eye Colour in Terracotta was pressed into Amy's lash line, lid- extended  onto the corners of the eyes and under her bottom lashes for a dramatic effect.
Laura Mercier Caviar Eye Stick Colour in Plum was applied to her upper lash line and just the outer corners of lower lash line.
Dior Diorshow Blackout Mascara was applied to upper and lower lashes.
Just the corners of Amy's eyes were dotted with Laura Mercier Caviar Eye Stick in Sugar Frost.
And there you have it! Movie Star perfection.
I am ready for color. I do not know why exactly, maybe the Polar Vortex?! Usually, I feel most comfortable in neutrals. Pantone has announced Radiant Orchid as the color of the year. I'm actually excited. It may be baby steps all the way though. A little bright lips here, vibrant heels there, and a seafoam green blazer over a black jumpsuit. The best way  I can describe my choice of buying this uncharacteristically bright blazer is like the pull towards the freezer section in the grocery store, hunting down your favorite Ben and Jerry's after a bad day. Ok so that is a poor example, but I just wanted to illustrate the pull.
Bebe is the store for women who want to look like women. The clothing accentuates the goodies is the best way to describe the designs. There is no room for insecurities, the company makes no apologies for the low cut or clingy, which I love! I have been on a mission to find a jumpsuit, but was feeling a little discouraged. Finally, I found it, a pleated bodice, extra wide leg black jumpsuit. The weather was so frigid that the thought of wearing my arms exposed sent shivers down my spine so I needed the right blazer. This gorgeous textured green blazer was it. Green is the perfect color for gold jewelry. The warm and cool tones together reminds me of a sunset against the turquoise sea. Wearing Monet 3 piece bangles, Nicole Miller pave bangle and crystal bow bangle.  Check out how to achieve my blowout by using the products in my previous post.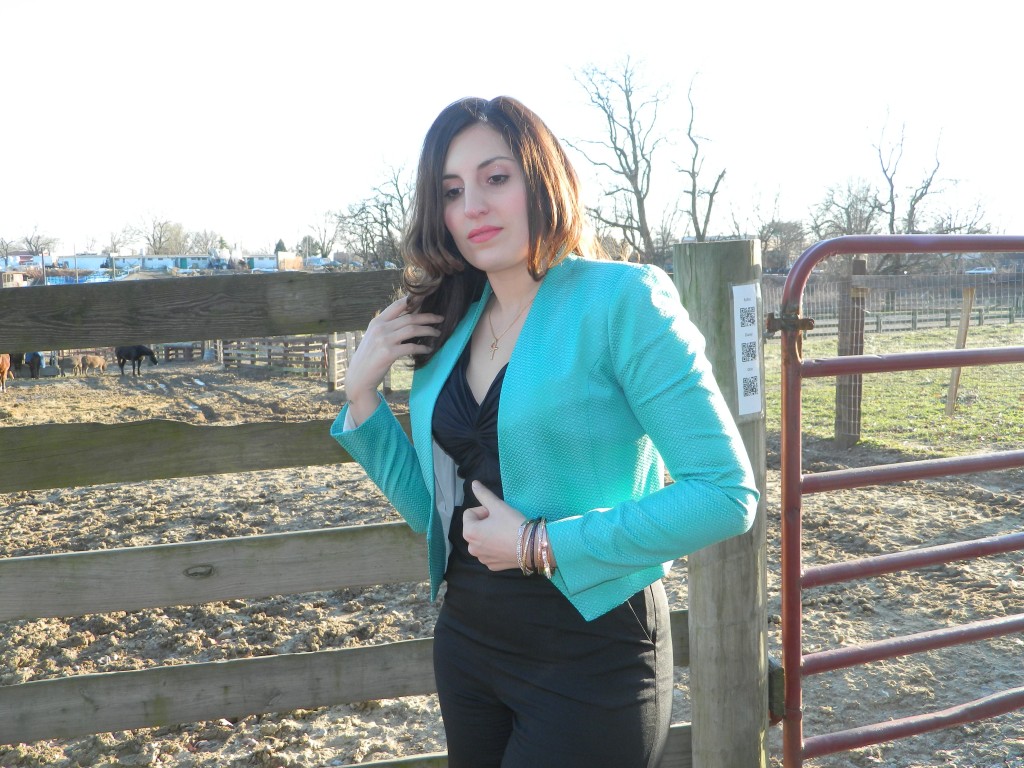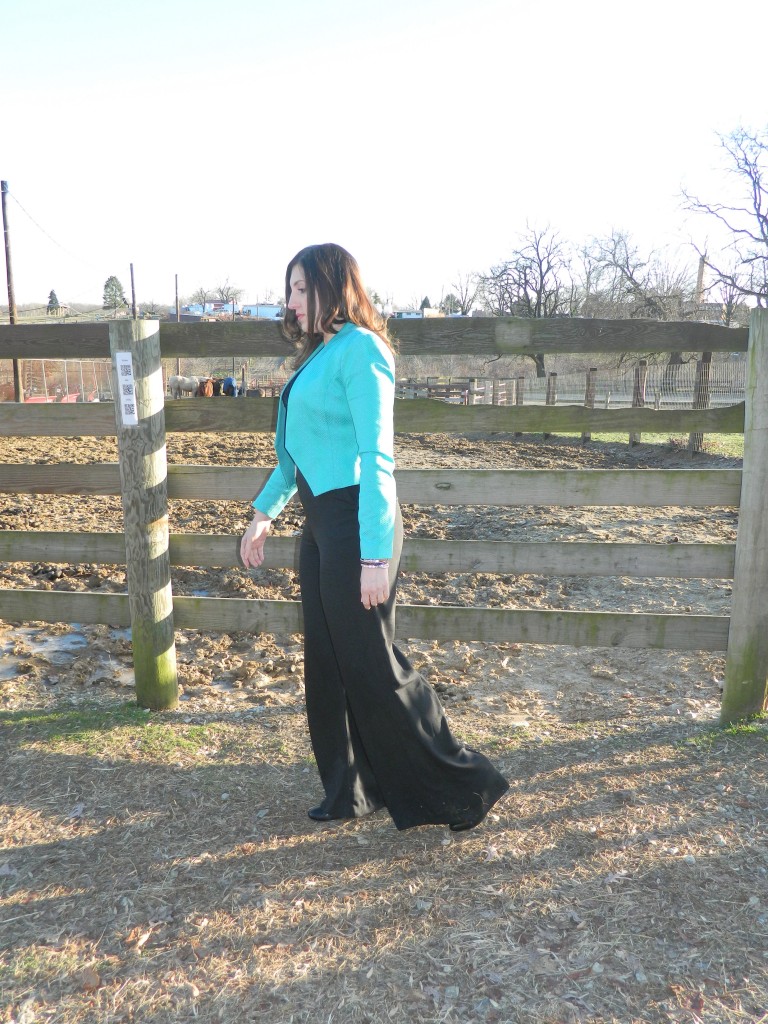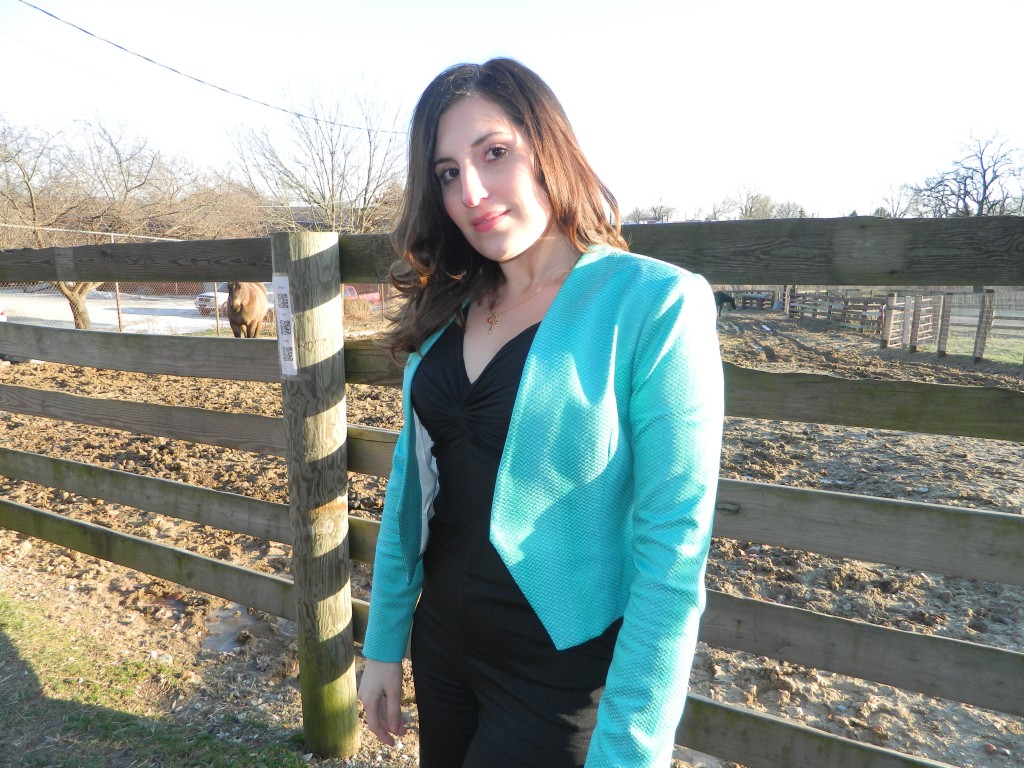 NARS Cosmetics is releasing a stunning and vibrant new collection for Spring! Mark your calendars because January 15th this collection will be available in NARS boutiques and nars.com. This complete collection includes everything from nail polish to lip gloss.  I am especially excited to try the turquoise shimmer eyeshadow!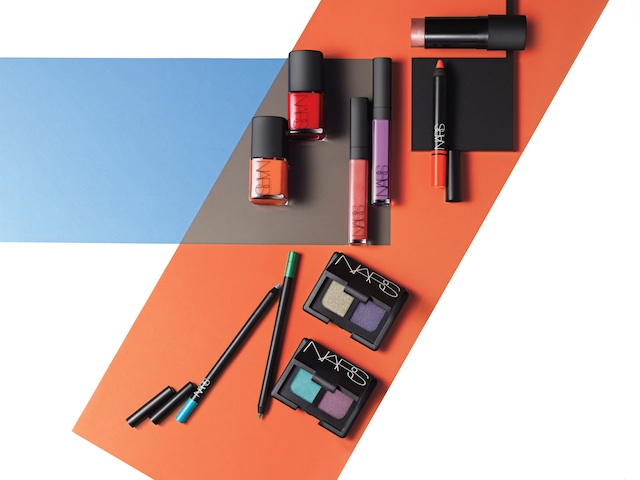 Bouncy hair with lots of waves and volume. My hair is naturally curly, but it is a rarity that I wear it that way. At a recent visit to my stylist I was reminded that using a flat iron too often can be damaging to hair. I had to improvise. Styling my hair poker straight should only be on special occasions. I needed an alternative, a way to have sexy, smooth volume without the damage.
Products you need:
Chi Turbo round brush
Big Sexy Hair Spray
L'Oreal Perfect Shimmer
Shu Uemura Volume Maker
Start by adding Garnier Fructis Sleek and Shine to damp hair. Section hair into manageable pieces. Using the Chi Turbo brush gather the sectioned hair around brush and blow dry each section. Once hair is totally dried, spray with L'Oreal perfect shimmer. Add volumizer brush to the crown of head. Tip: Watch the video included above for the Volume Maker. Finish with a generous amount of Big Sexy Spray. Flip head over and spray for maximum volume!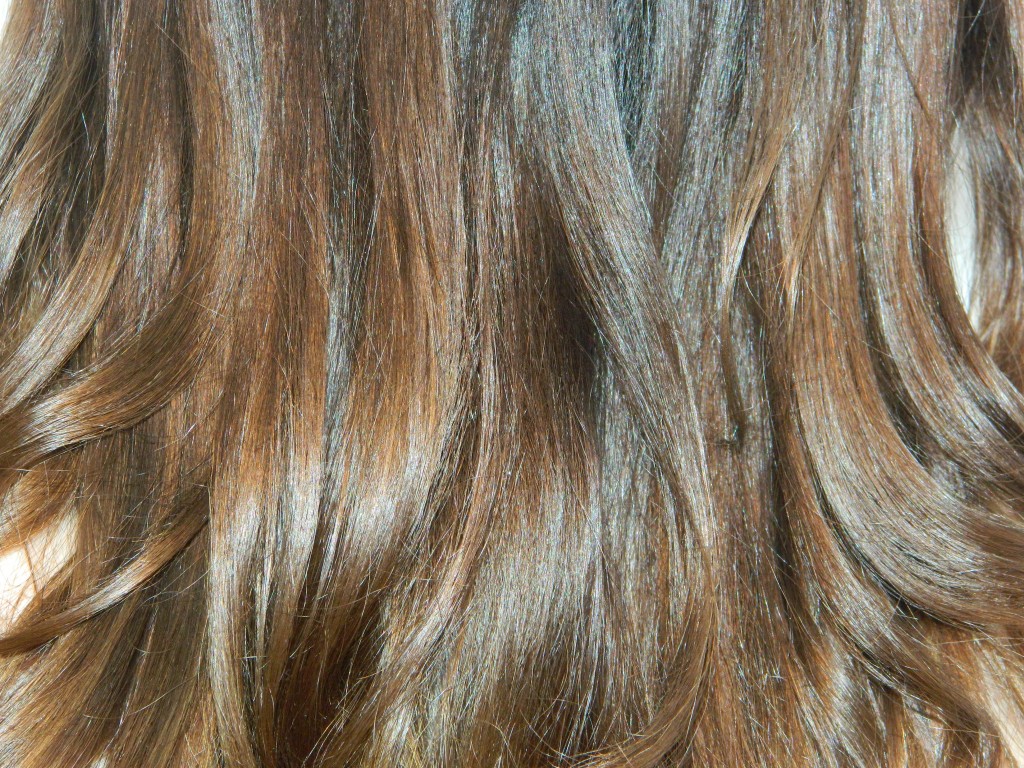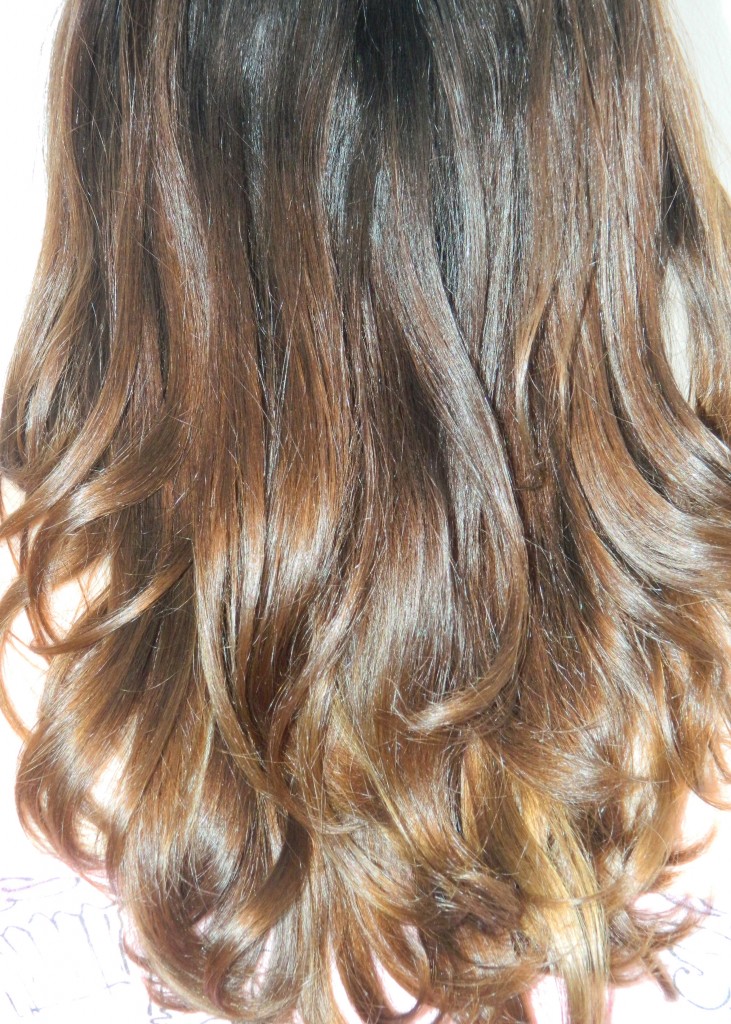 Copyright © Dandelion by Pexeto