For those of you who celebrate Christmas, I hope you had a beautiful holiday yesterday! I was clearly on Santa's nice list this year if gifts are any indication. I pulled some real gems from my stocking that was hung by the chimney with care. This year I decided to dress more casually as I just attended a formal wedding and felt like keeping it simple. The best way to breathe life into a simple ensemble is by adding a little bling. I wore an olive green scarf, which is one of the only shades of green that does not make my olive complexion look like I spent a day at sea, with a black and white stripped button down and black pants. Then for the gifts. Gold bangles that shimmered in the light and danced on my wrists. My ring finger was adorned with two rose gold stackable bands from Gabriel & Co, purchased through Jewelry on James in Syracuse, NY, each with a different pattern. Mix real and costume jewelry together and remember to look for unique but coordinating pieces.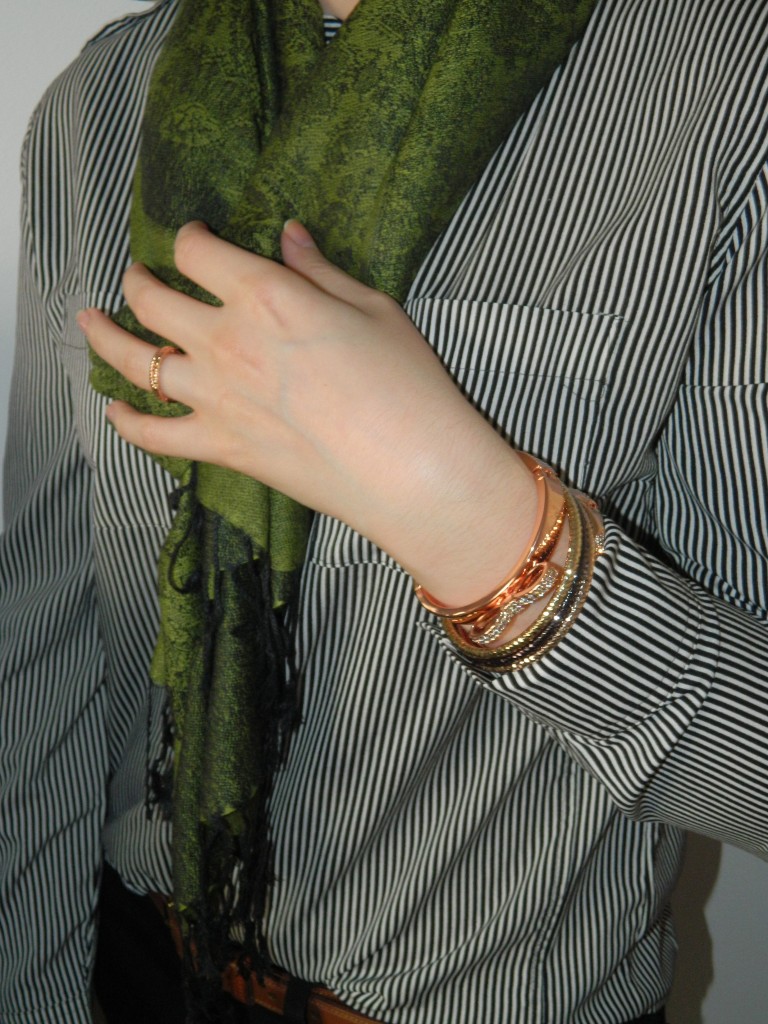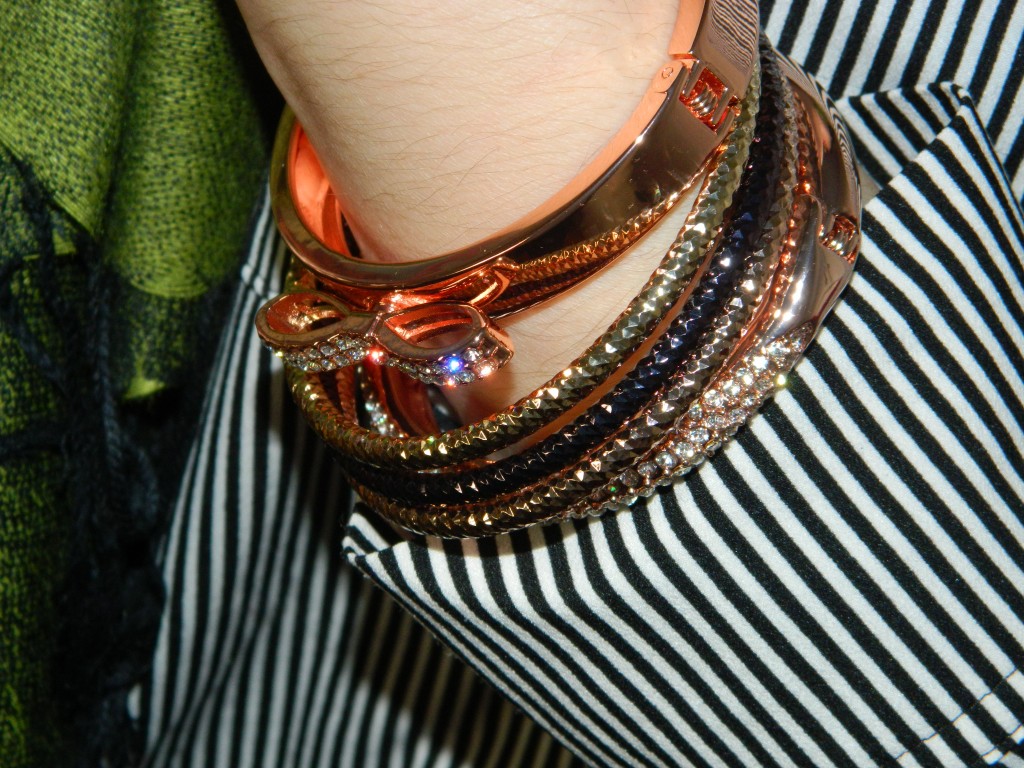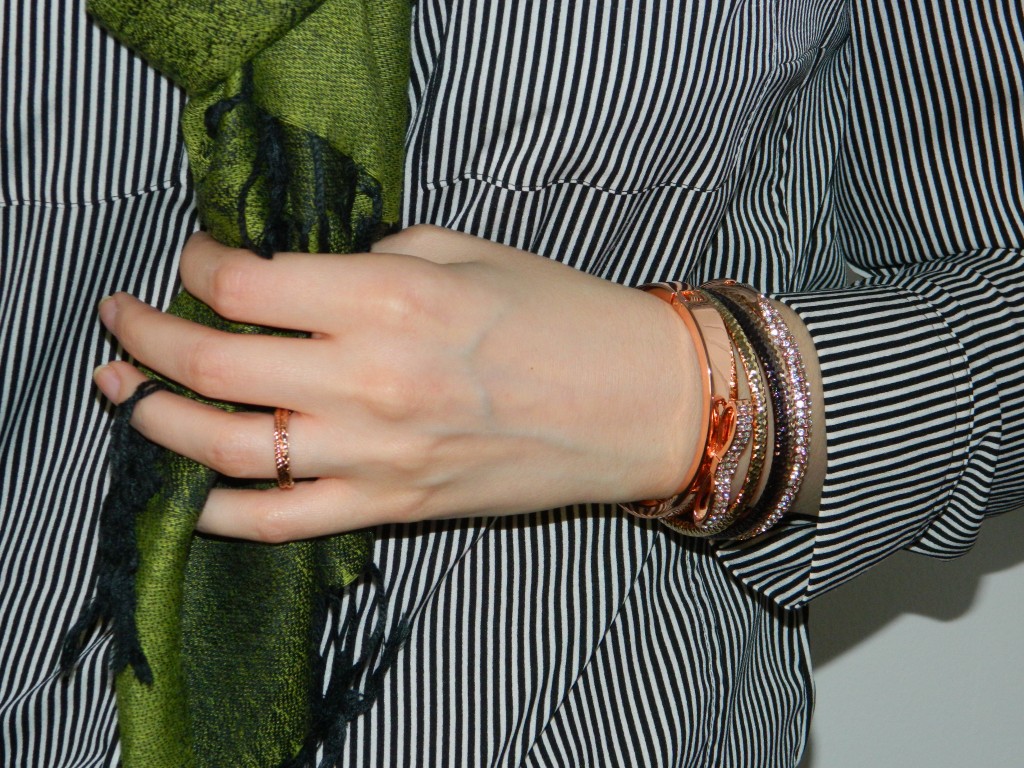 My cousin was married this weekend in Skaneateles, NY for an evening winter wedding. The Sherwood Inn was decorated lavishly with lights and trees in a Christmas theme. The bride wore a gorgeous sparkling sweetheart gown with a mink stole and the groom, my cousin, looked dapper in his military uniform. I was seated with my cousins and siblings at the perpetual "kids" table and I would not have it any other way. We laughed and joked until our sides splits and the rest of the guests were embarrassed for us.
In between gourmet bites of dinner, homemade traditional Italian cookies, and a holly covered Wedding cake, I snapped away. I was too young to remember my Aunts and Uncles weddings with all the family so this was a wonderful night for me. I was able to spend the time visiting with all of my relatives during the Christmas season.
This was the perfect wedding to wear my vintage faux fur coat from my Grandmother. I felt snug and cozy in this full length coat. I wore an International Klein blue dress from Zara and topped the entire look with Tory Burch booties and a red Kate Spade wallet/clutch.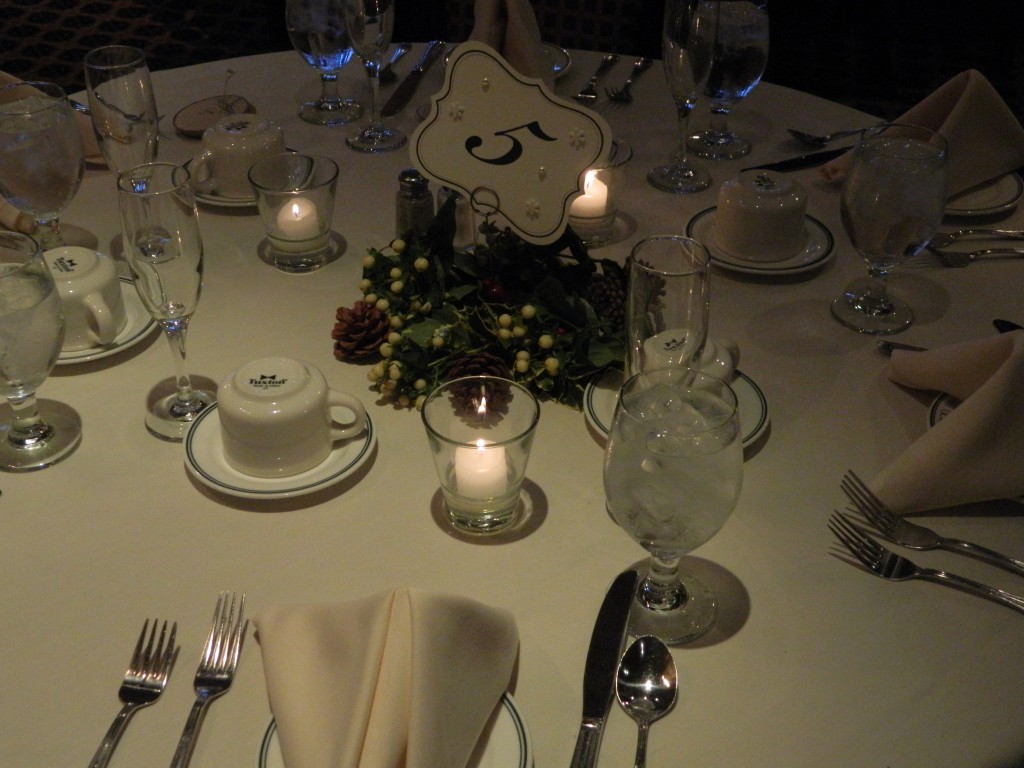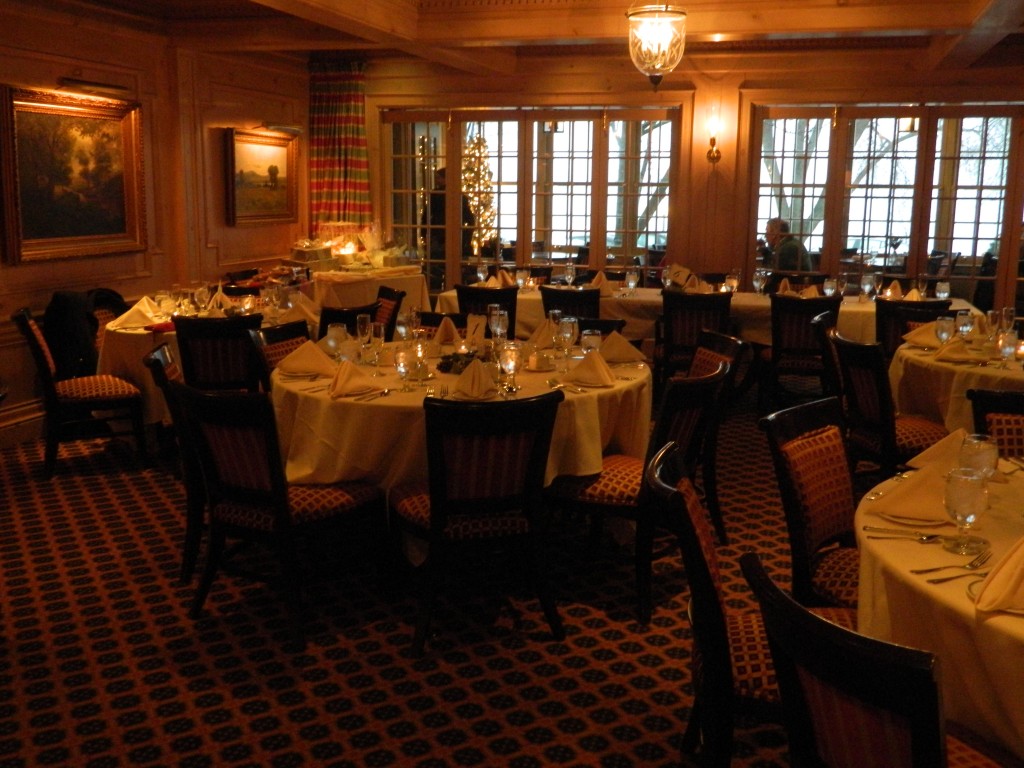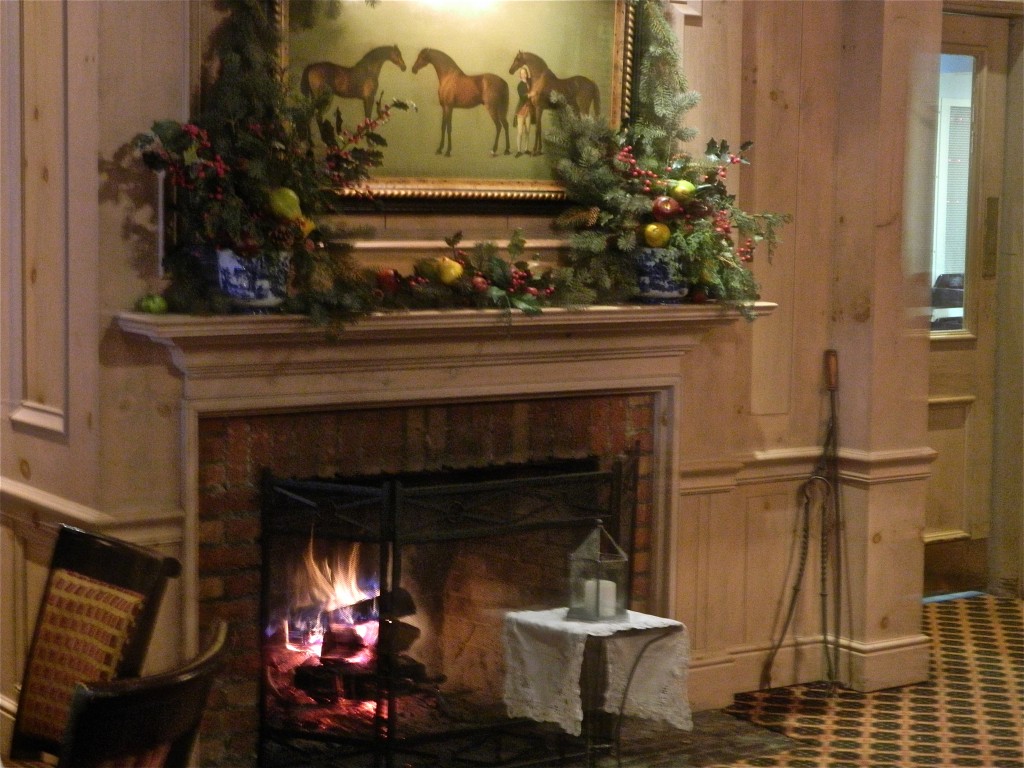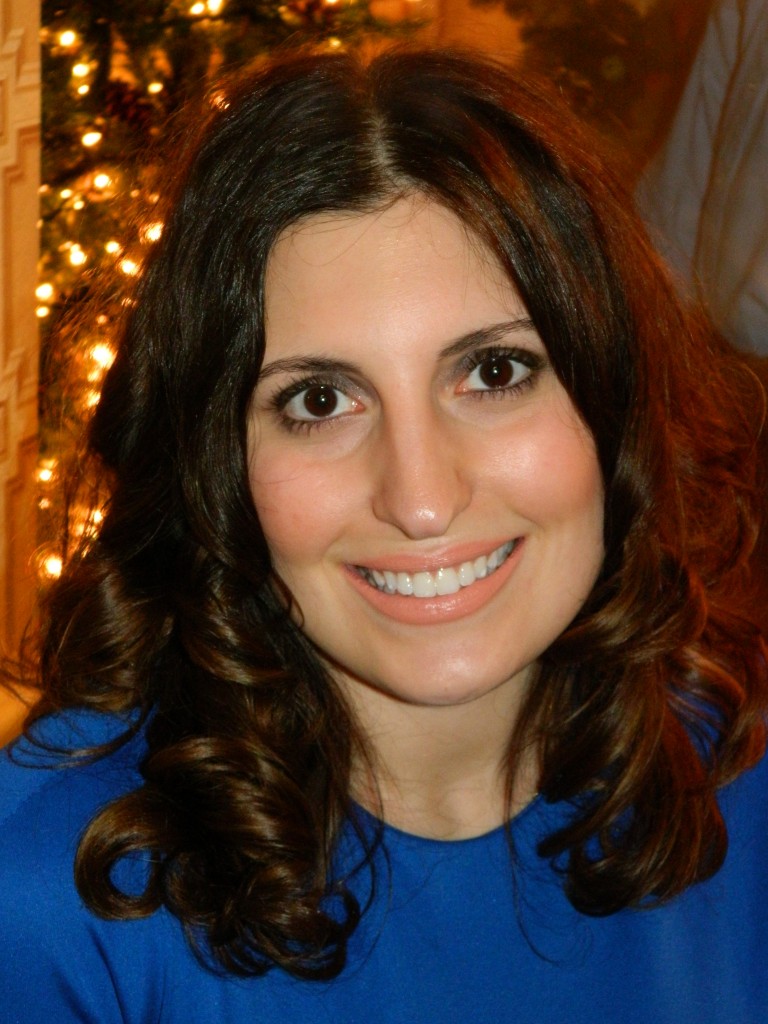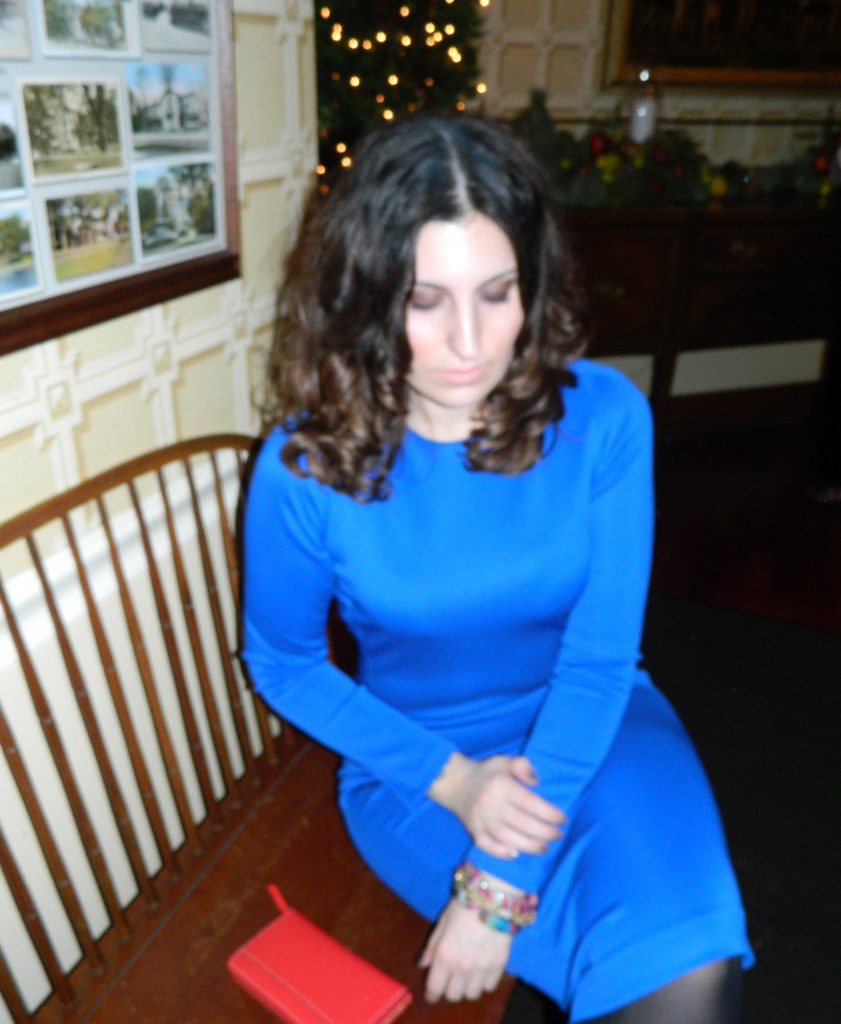 One of my oldest friends and I met for coffee at Starbucks, conveniently located at the Philadelphia Premium Outlets. Bitterly cold with winds whipping through the stores sending ice bits flying were no match for us girls. We are similar to the post office, neither snow nor rain can deter us from a fabulous find. And find I did. A journey into the colorful world of Kate Spade proved to be extremely lucky. Everything in the store was 60% off including sunglasses and jewelry. A red wallet called my name and I responded by pulling out my credit card. This bright leather good is the color of the season, but is a perfect shade of orange red that could easily be used in the warmer months. It is a wonderful gift idea especially for someone who tends to gravitate towards neutrals. A red wallet is the pop of color needed for a beige, black, or brown handbag.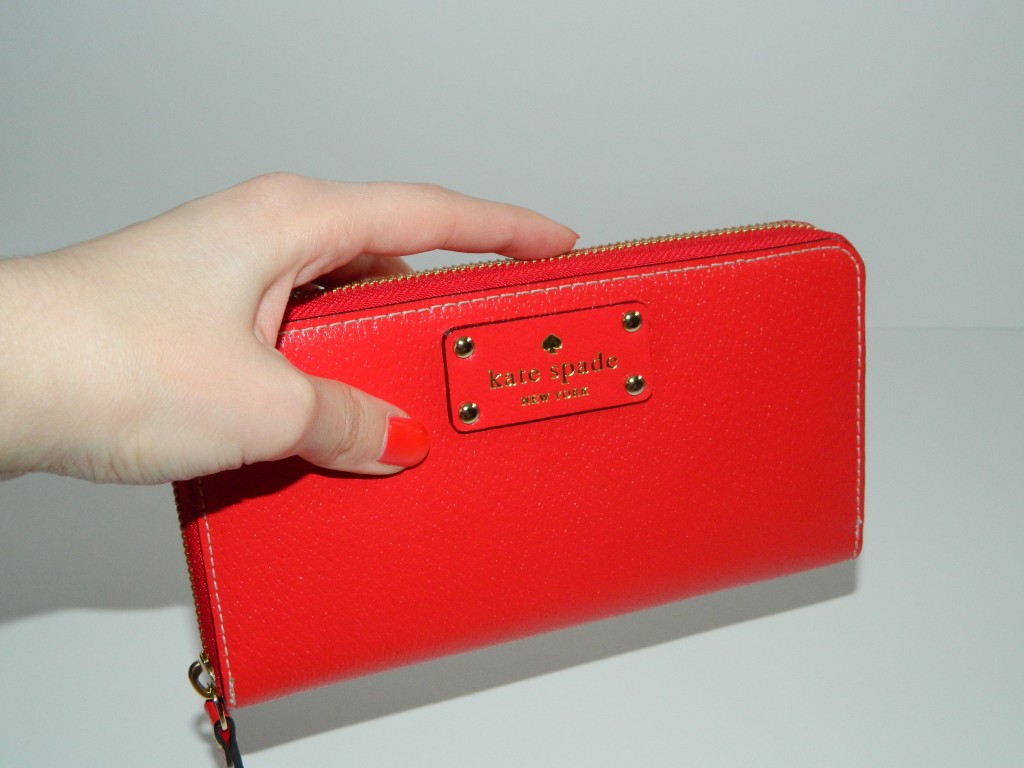 This is technically a duplicate post. These products were featured in My Favorite Things a couple years back, but they are still just as effective and are wonderful gift ideas.
Mario Badescu skin and body care are among the absolute best beauty products. During the colder season my hands are chapped and cracked, in desperate need of repair. The Special Hand Cream with Vitamin E is the perfect solution. A lightweight and creamy texture coats the skin and soaks through all of the cracks, soothing and rejuvenating along the way. This product can be used all year round.
Peppermint is arguably one of the most popular scents and flavors during the holiday season. I love mint beauty products, they have a sweet and refreshing flavor and fragrance. Philosophy lip shines are super glossy and moisturizing at the same time. This year Peppermint Stick is the ornament, packaged sweetly with the lip shine inside and tag included, making it an instant hit gift idea!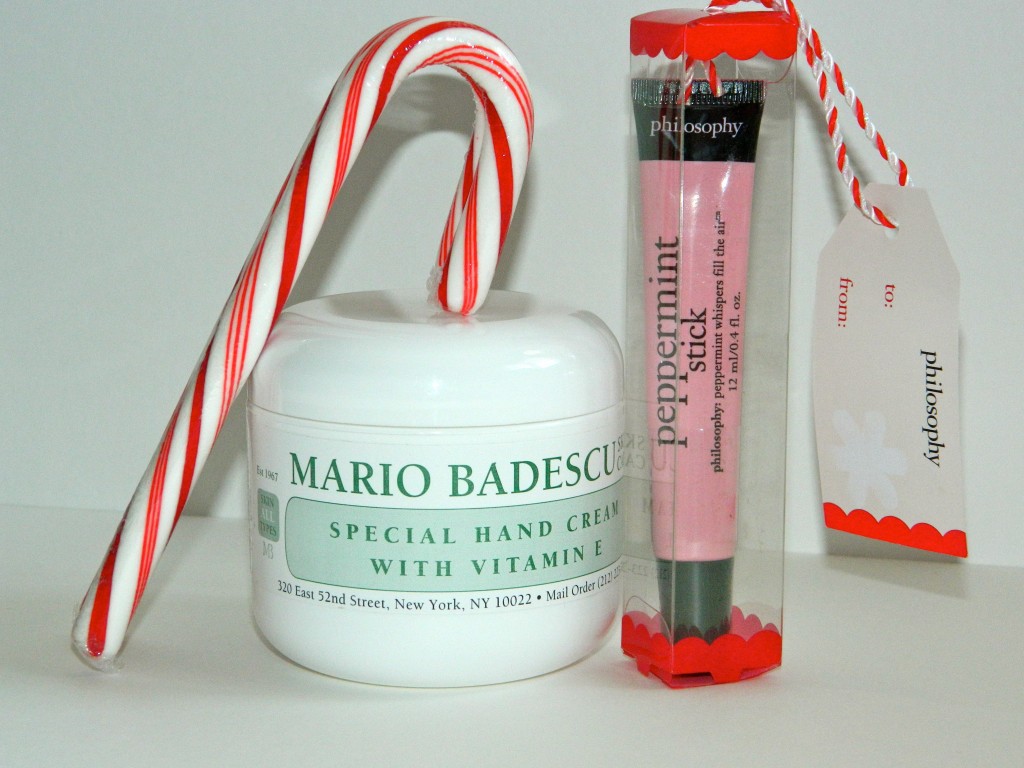 Check out my guest blog on one of my favorite boutique's website, Houppette. All makeup in post can be purchased at this boutique!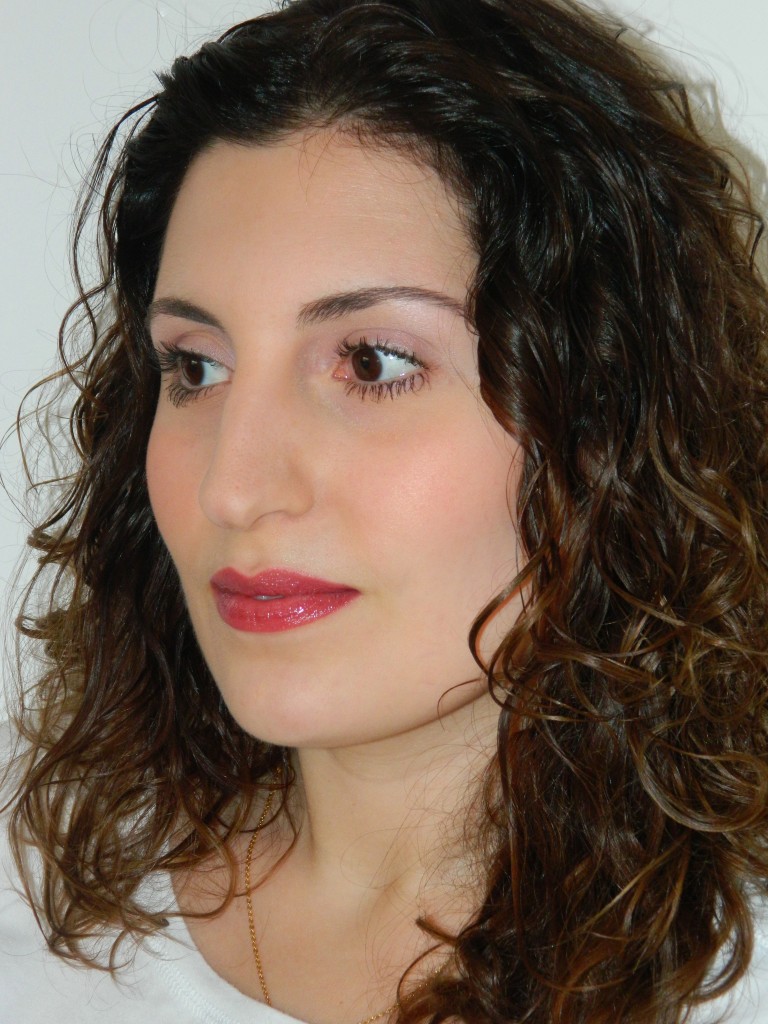 Today, The Huffington Post style section, released an article featuring scrunchies. Rag & Bone have scrunchies in their pre fall lookbook and are convinced that this hair accessory will be a new trend once again. Other high end designers like Missoni are rejuvenating the scrunchie, but for a designer price. The Missoni scrunchie may be on sale, but it is still costly by comparison at $57.
The Huffington poll asks whether or not you would again rock the scrunchie. I have to be a buzz kill and not ask whether or not you will let your scrunchies out of the hole they were hiding and see the light of day, but whether you would pay these prices. Is there a difference in quality or aesthetic between a Missoni or Rag & Bone scrunchie and one purchased at Claire's?
Don't drink the Kool Aid!
At the risk of sounding vain, I do have a good head for hats, but rarely wear them as I hate "hat hair." I can never seem to avoid the flat, staticky hair which makes the look a bit limiting. Either you have to commit to the hat and wear it the whole time you are out or you find the right product to take care of the flat hair underneath.
This part angora beanie from Topshop is warm and fun, making it the perfect gift idea. If the recipient does not look good in hats, no biggie, they can wear it as necessity on blustering days and take off immediately when the arrive at their destination.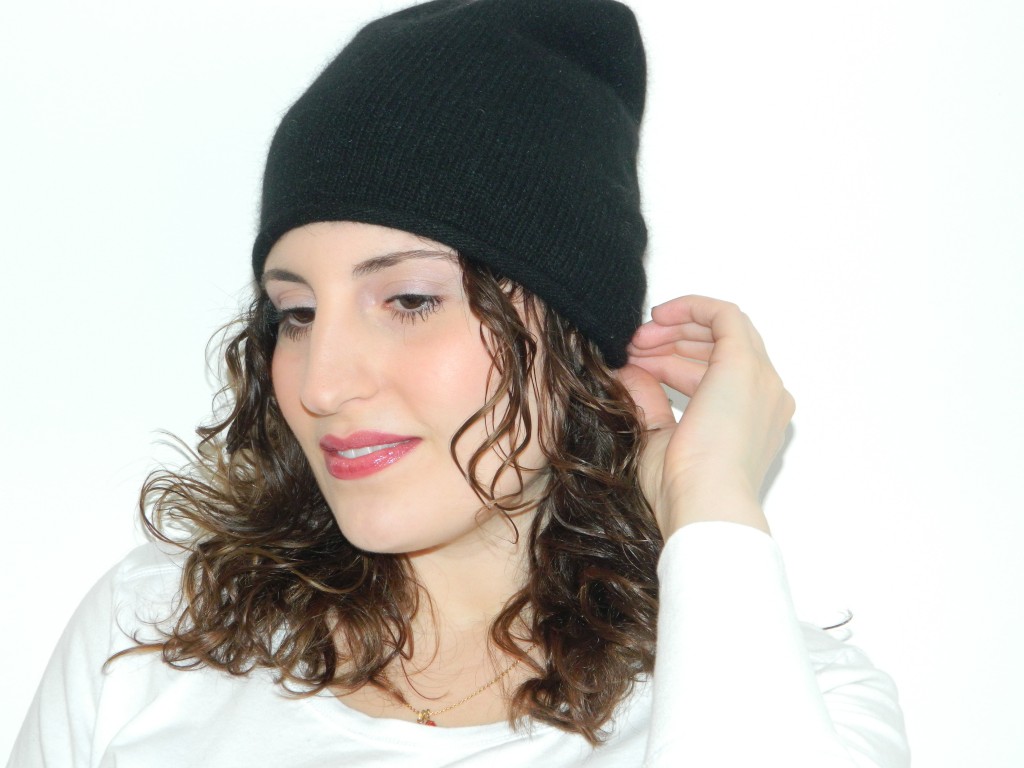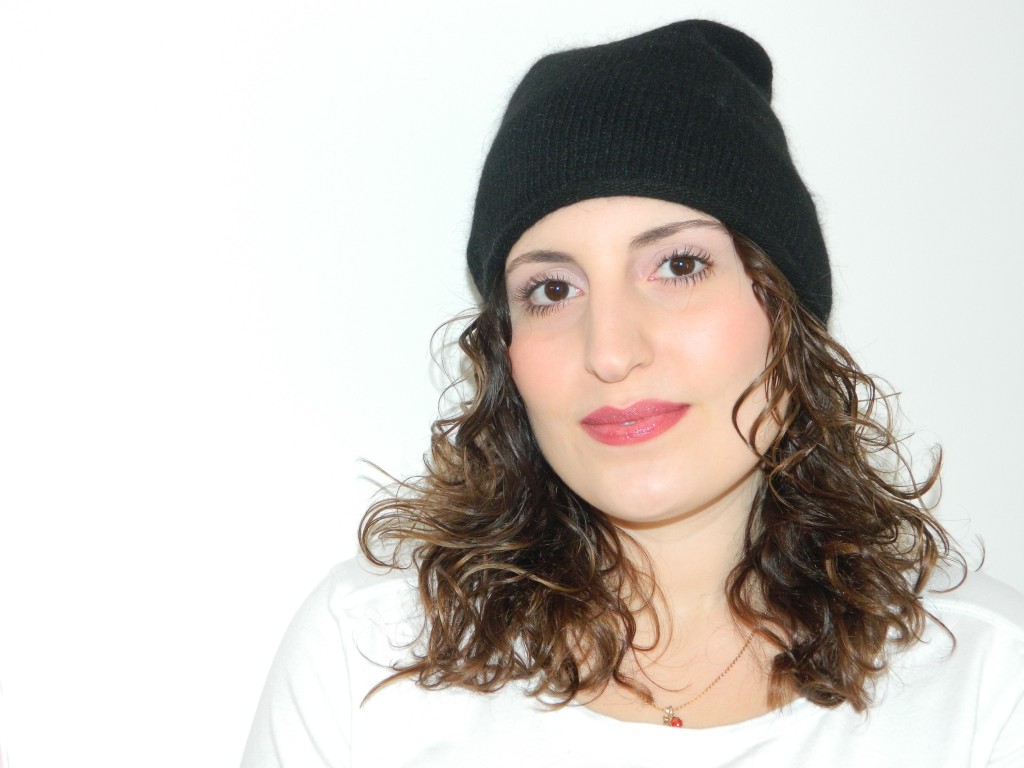 That is where the next product comes into play. Shu Uemura Volume Maker is a Marge Simpson volumizer in a small compact brush. Apply this invisible powder to your crown and shake tresses thoroughly to achieve the desired look. Actually, this video says it all.
Admittedly, I am behind the times, big time. Janet Evanovich just released book twenty of her Stephanie Plum book series. In October, my aunt and grandmother visited, bringing the Evanovich series and some upstate New York goodies including empire apples. Even though I ate my fill of apples it was the book series that I devoured. However, my aunt played a nasty trick on me and forgot to disclose that one book was missing from her collection. To the Nines is MIA and I need to oder it soon before I suffer from serious withdrawal.
The Stephanie Plum series is easily one of the most addicting set of books I have ever read. Evanovich's writing is entertaining, witty, and has downright hysterical moments. If you have not already, put aside an hour and start One For The Money. You will be hooked! Once, I begin another one, I cannot put the book down. It literally rules my life, taking priority. Which is probably why it's best only to read when you have the free time to dedicate. With the holiday season approaching take some time for yourself and curl up with a good book!
People magazine has a featurette called I Really Love My, which if you are not familiar, shows celebrities wearing the same article of clothing multiple times. They call these items their "favorite fashion finds" and then include a link to a similar item for less. The newest edition, Keira Knightley wearing a tulle powder pink Chanel dress that she incidentally wore as her wedding dress. She looked fabulous and beautiful each time she wore this dress and each time was styled differently.
Yes, this particular piece of style news is meant to be a harmless and I guess helpful? …"Now you can get the look of your favorite style icon, but not the exact item?" but I have to wonder what is the point? Is People Magazine trying to make a statement to show that celebrities are just like us? Or are they saying that just because celebrities are wealthy they should not be wearing any apparel more than once. Maybe they should wear a pair of Jimmy Choo's for a thousand dollars and then toss them aside? Even the title I Really Love My…Jeez I've worn tops, shoes, and bottoms that I had only luke warm feelings for, but it was not in the budget to make a new purchase. I am not suggesting that that is a dilemma that an A lister has to pay for only that consumerism and waste is a topic that I ponder this time of year.
Fashion should be fun and comfortable and suit your lifestyle. Classic looks or vintage clothing are retained for years and if preserved properly, of course they will be worn multiple times, whether you are a celebrity or not.
What are your thoughts?
Next up on the gift list, Dior Diorific Vernis Nail Lacquer in Minuit. This potion like golden topped bottle of nail polish is the epitome of luxury. The design of the bottle alone is gift worthy. The collection includes jewel tones-gold and silver, winter white, deep red, and purple. Minuit has a shimmer that picks up a wine color over a rich plum shade.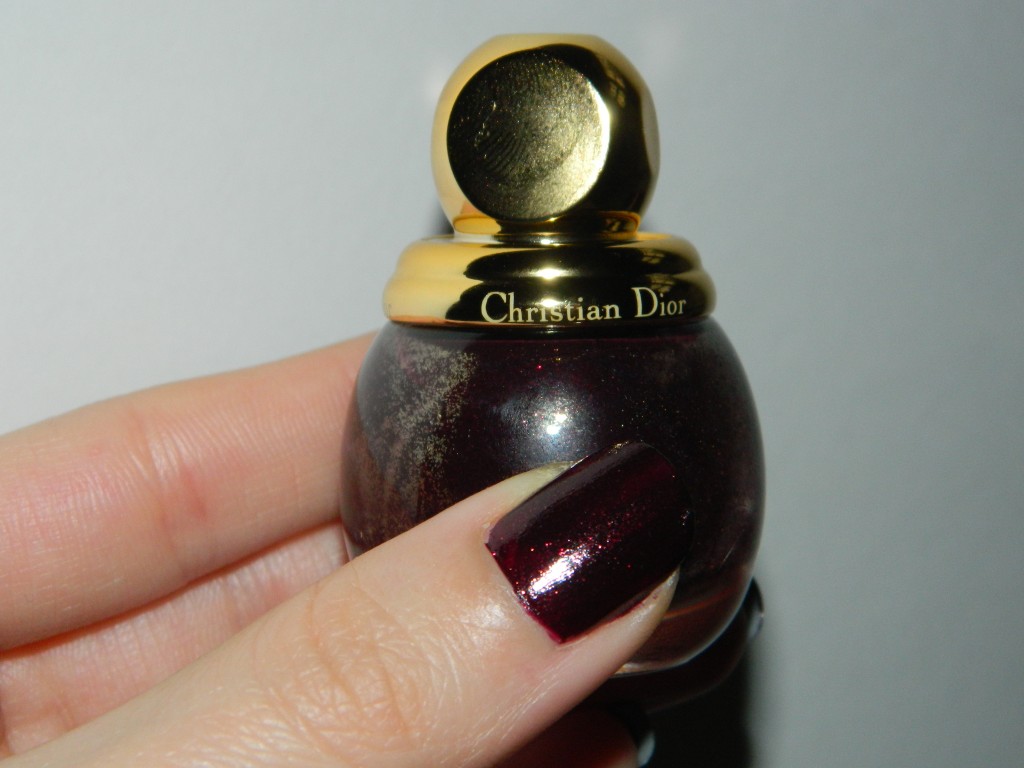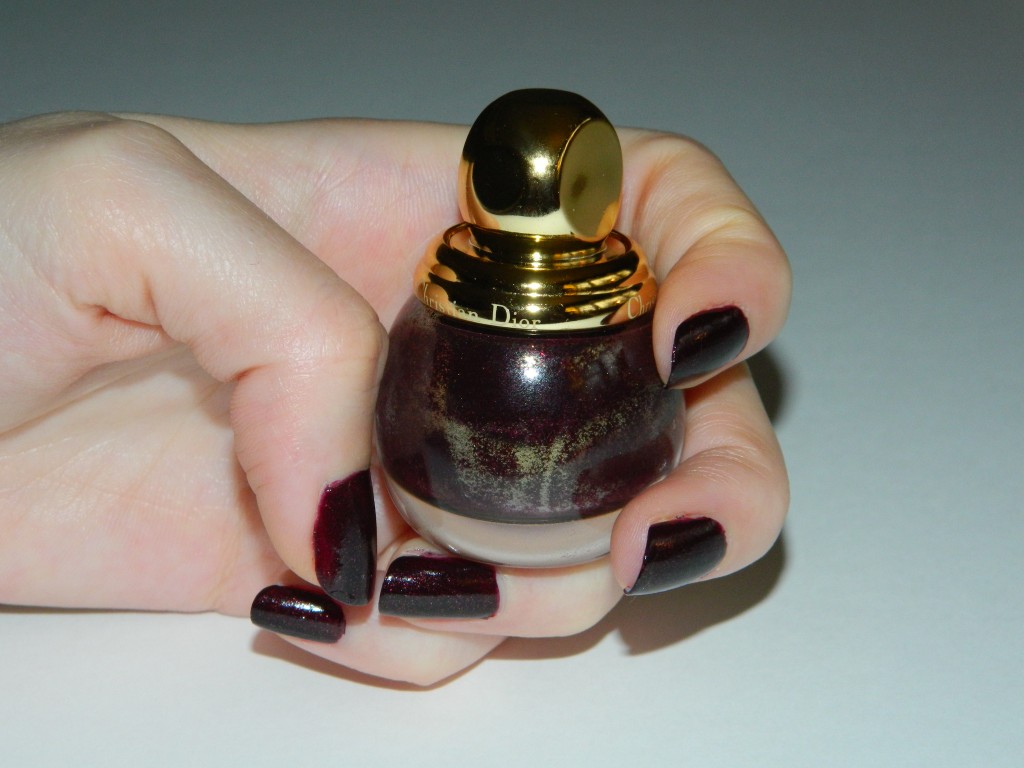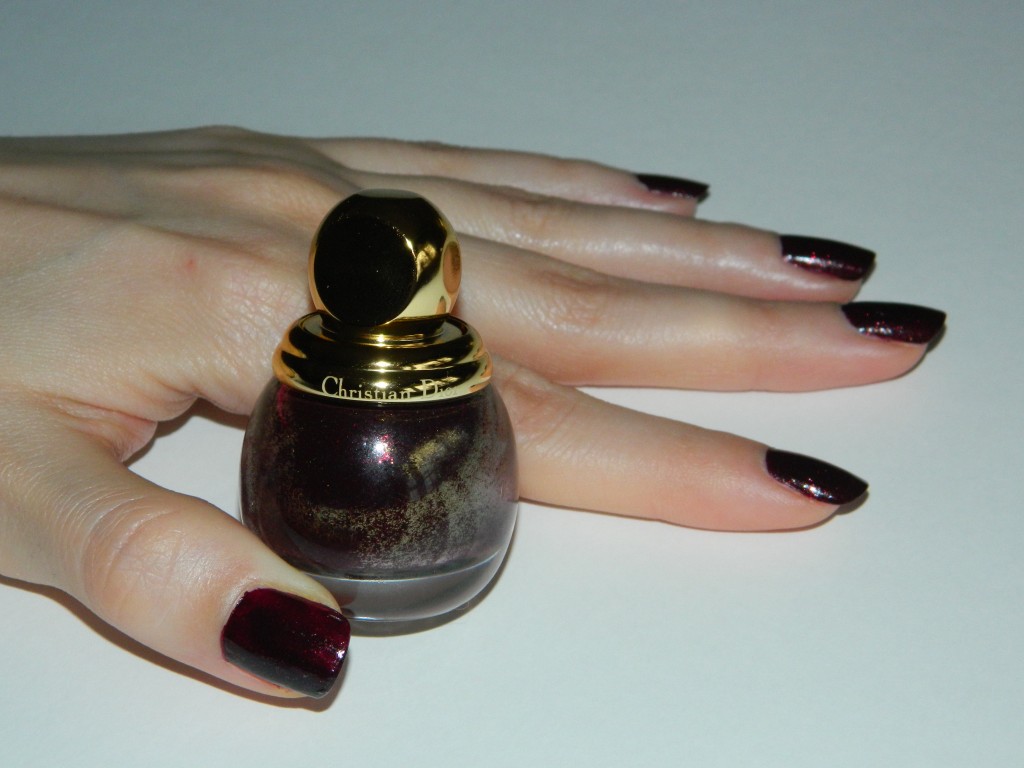 Copyright © Dandelion by Pexeto