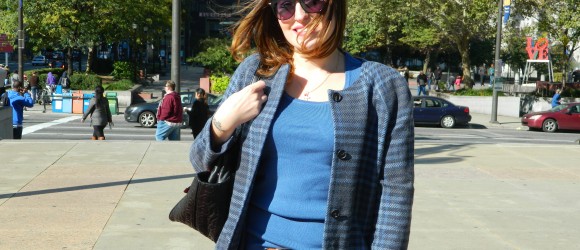 On a gorgeous day in the city I was actually mistaken for a tourist. I think the picture taking in the generally tourist populated areas was a clue. I decided there was only one thing to do, embrace it. Go with the flow. Take pictures with the tourists. This is what I told myself as I walked throughout Love Park, snapping away and enjoying the sculptures of famous game pieces at Board Game Art Park. I was happy to have conversations with people along the way who were also enjoying their day. I was able to experience the city from a different standpoint, a perspective that I have not done since I moved here 16 years ago. These are the pictures I took, not as a Philadelphian, but a visitor, delighting in a beautiful day in the city of brotherly love!
In keeping with the Philadelphia theme, I meandered the streets in one of my favorite designers and Philly native, Tory Burch. These sleek leather booties are like walking on air, comfortable and stylish. Tory's collections are simply elegant and versatile. Another one of my favorites is Diane von Furstenberg, a fashion pioneer whose collections, most famously the wrap dress, embodies femininity. This plush lambskin bag is the perfect size to take on a day out. Both powerful women who strongly believe in fostering leadership and women run businesses, which I also believe is so important. Enjoy!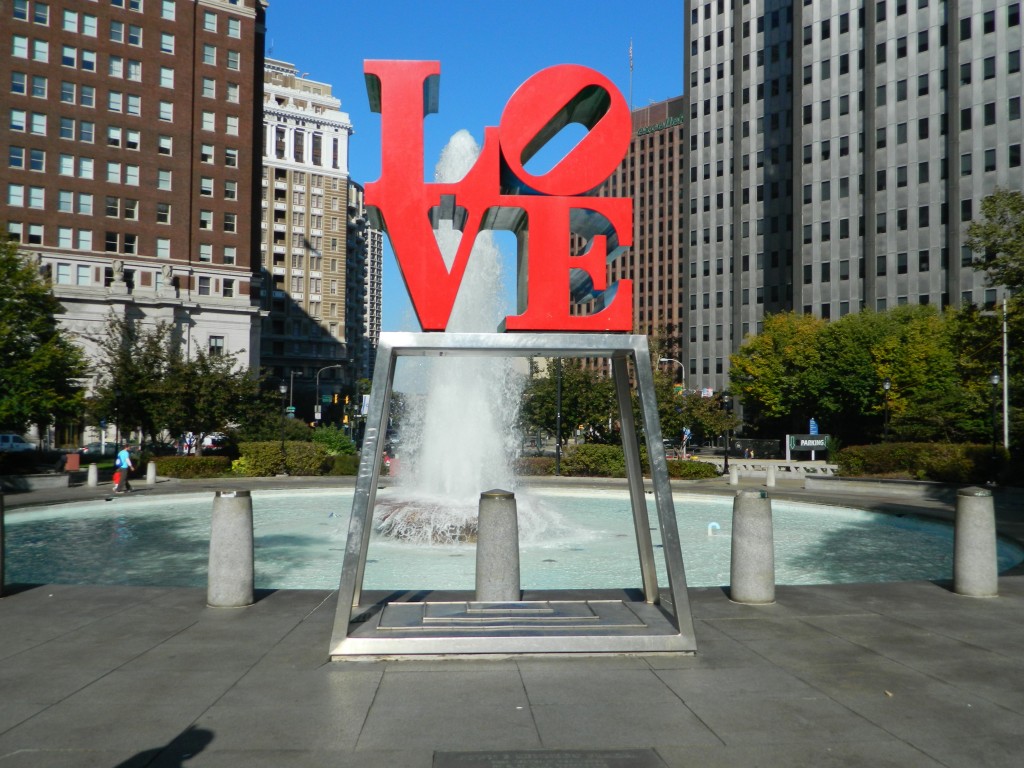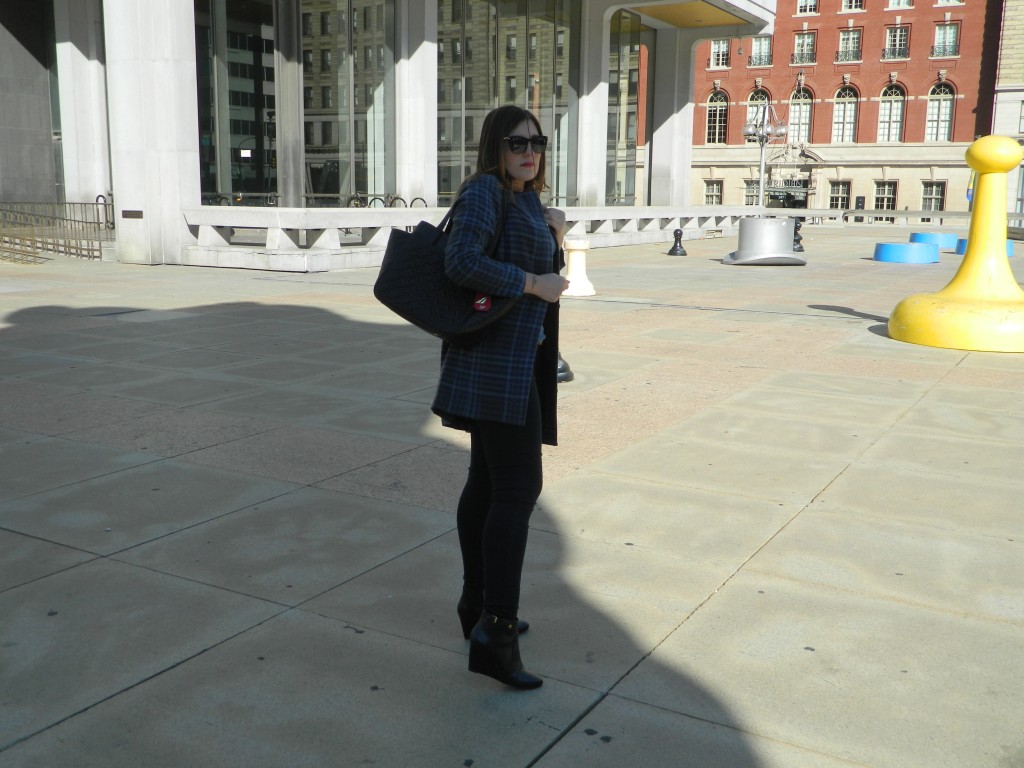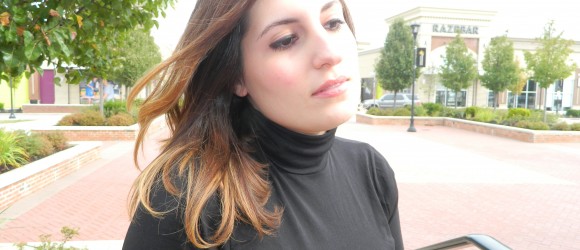 Well, minus the beret hat and drums. Ordinarily, I am not the biggest fan of turtlenecks. Somehow even the most comfortable seem constricting, but I did manage to find the perfect one at J. Crew. This tissue turtleneck is so soft that I hardly felt as if I was wearing anything around my neck at all. Seeing how the top was so comfy I had to pair with an equally comfy bottom. I chose one of my favorite pair of skinny denim by Paige in a dark wash. Again, keeping with my personal style, the look is fairly simple with a gorgeous Swarovski gold ring from Henri Bendel, a ring that could liven any outfit. I have been in search for stackable rings, but am not 100% sold on thin banded rings. Too thin of a band makes me feel a bit self conscious, like my fingers are huge looking. This is a great example of making a trend work for your own style. I chose this ring because it appears to be 7 individual rings stacked with a slightly thicker band. Of course the sparkle doesn't hurt.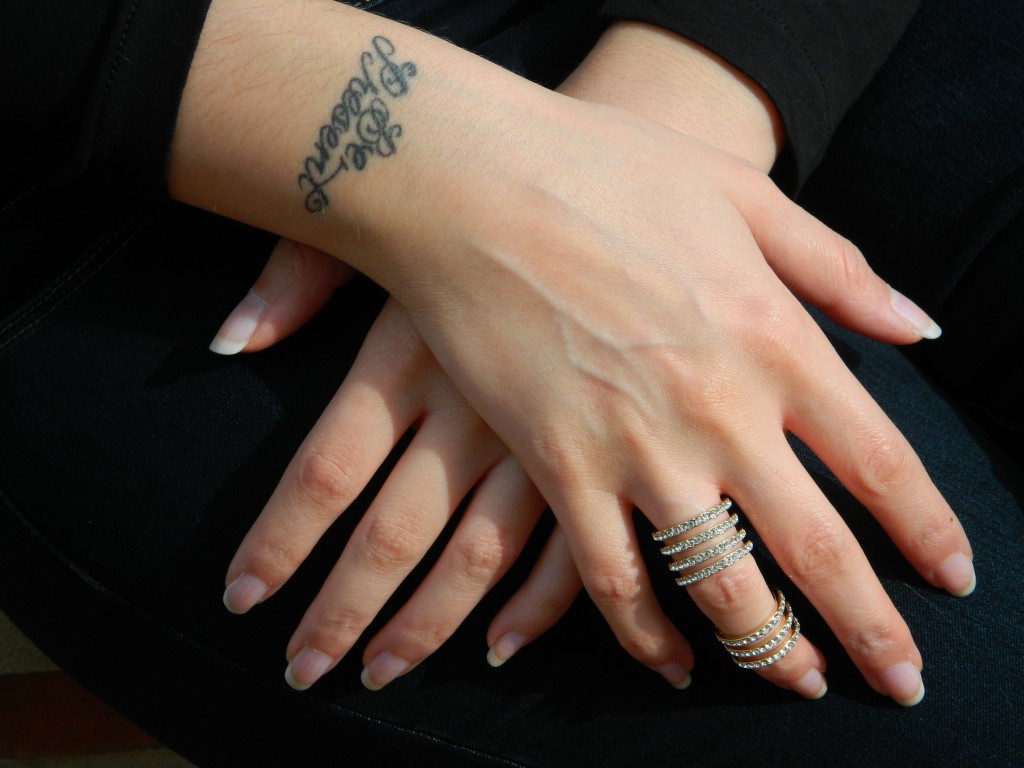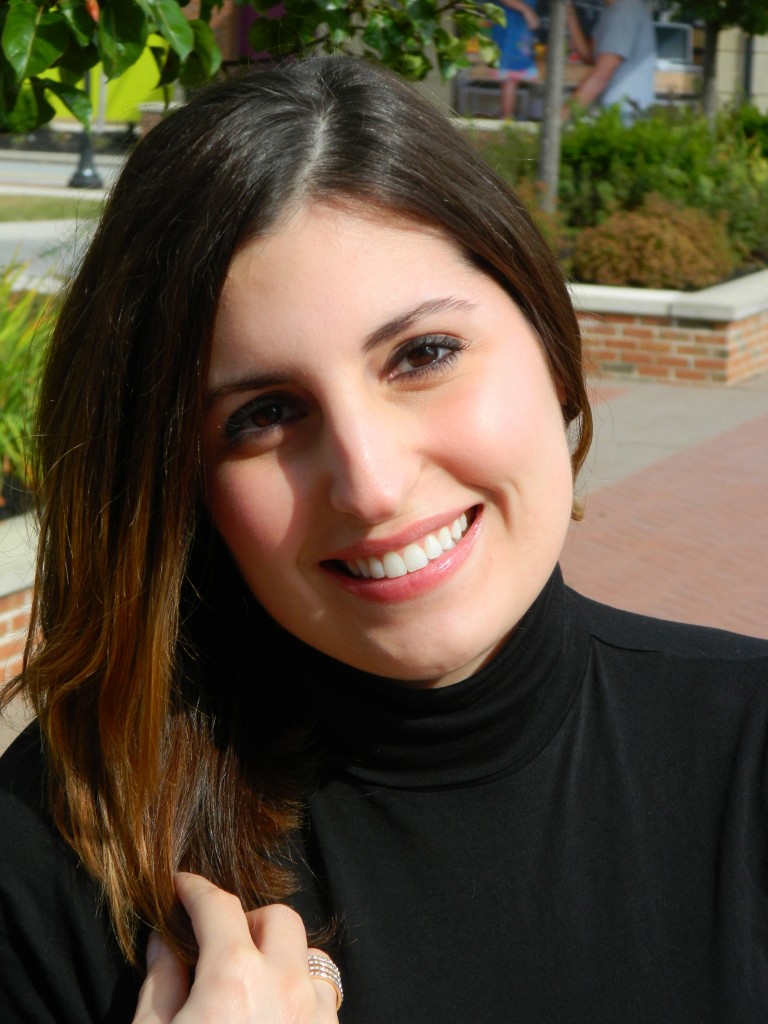 Wearing brown shades on my eyes has become my signature combination over the years. Whether I am feeling tired, attending an event, or just a casual day I feel my most confident with a chocolate lid. Creating a smoky eye with charcoal or a sooty shade may be too dramatic for a daytime look, which is why I opt for the more versatile brown shades. Please watch the video below for a quick and easy tutorial!
What you will need:
NARS
Eyeline: Black Moon
Soft Touch Shadow Pencil: Skorpios
Duo Eyeshadow: Cordura
Blush: Orgasm
Laura Mercier
Mascara: Black faux cils
Yves Saint Laurent
Lipgloss: Golden gloss #4 or for nighttime Laura Mercier creme smooth lip color in Merlot
Champaign or light golden single eyeshadow to highlight the brows- I recommend a Chanel holiday limited edition palette in the video.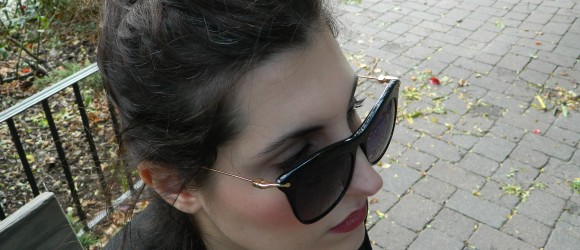 One week of unseasonably warm weather followed by days or torrential rain then, finally, a quintessential fall day. On the weekends when I know I am going to be walking around and taking photographs I need to be comfortable. It doesn't necessarily entail a velour tracksuit, although I have nothing but love for loungewear. On this gorgeous Saturday, I wore my black long narrow lapel coat with a black sweater from Zara with skinny jeans and Puma sneakers. Accessories were my shining stars today. Jewelry included three of my favorite gold rings and a black pearl necklace. The piece de resistance was a pair of black and gold Elizabeth and James sunglasses, which added just the right amount of classic cat eye with a modern flair.  For a little drama, I wore Laura Mercier lip liner in Deep Wine with a sparkle lipgloss on top. On these days of comfort and leisure, to avoid feeling sloppy or unstylish, make sure to wear clothing that still fits properly. You do not have to be wearing overly baggy boyfriend jeans to feel your best. Try wearing a form fitting top and embellishing the look with your favorite accessories!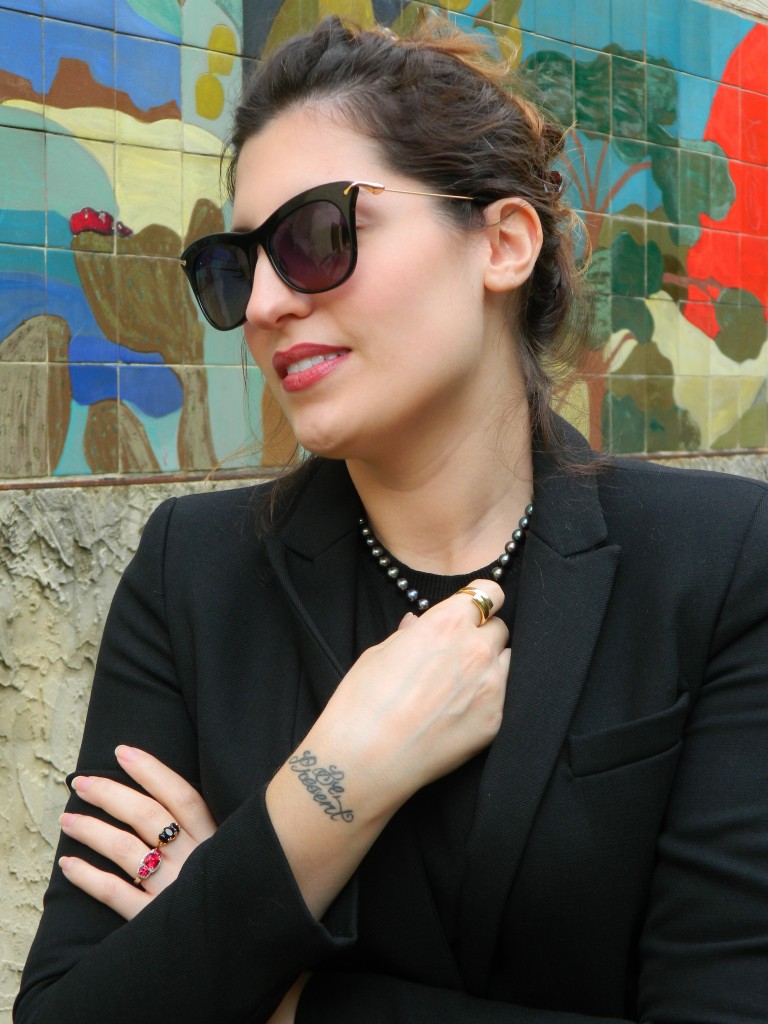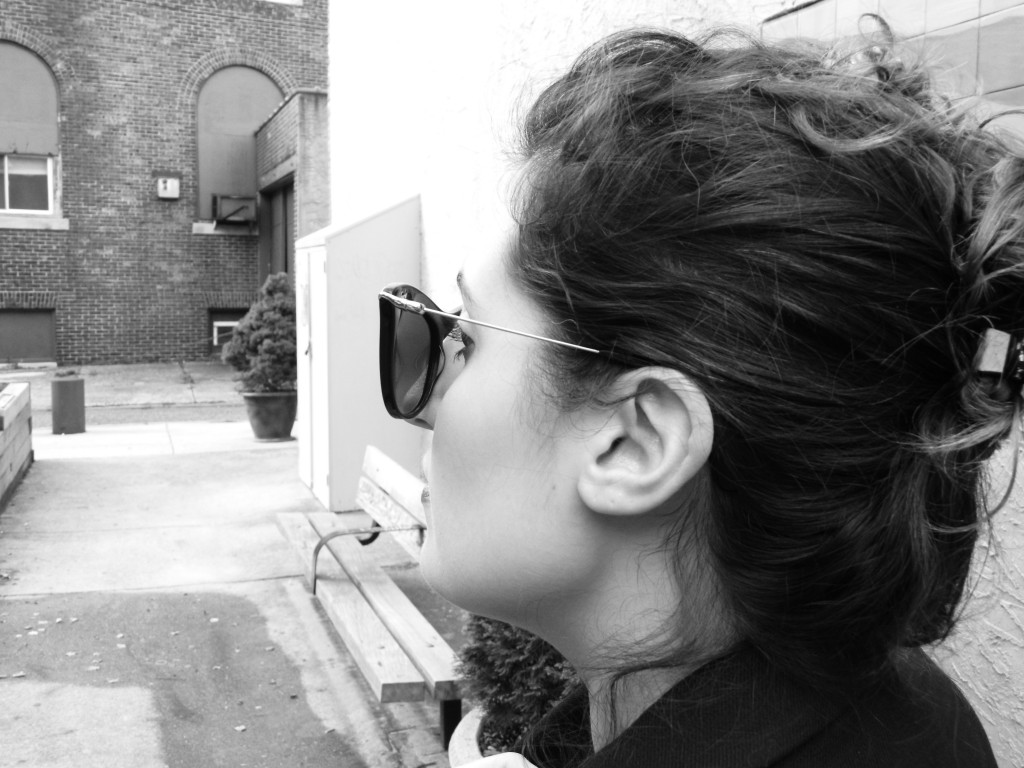 Copyright © Dandelion by Pexeto