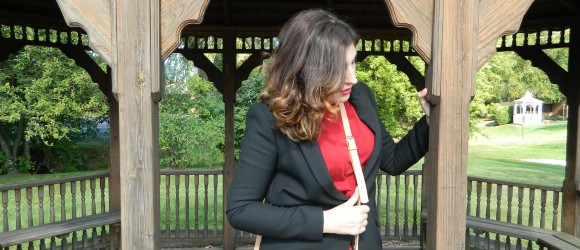 In my last fashion post, I mentioned how a statement coat can completely elevate a casual look. I hope this ensemble illustrates my point. Thin knitwear is ideal for layering, especially if the coat is a heavy and warm fabric. I am wearing a wine colored knit and black blazer jacket (statement coat) both from ZARA paired with medium wash denim Levi's. The wine color allows the black coat to standout unlike wearing a white top, which would pop by comparison. I purchased these Sam Edelman leopard booties last fall, but I have a feeling that they will be still be my favorite and stylish for years to come! Leopard shoes are the best way to incorporate this bold pattern if you are hesitant of this trend. I chose a black and tan colored, suede and leather, briefcase bag with gold hardware by Laura Vela, again incorporate different textures. In the winter, add a bold colored or patterned scarf and tall boots.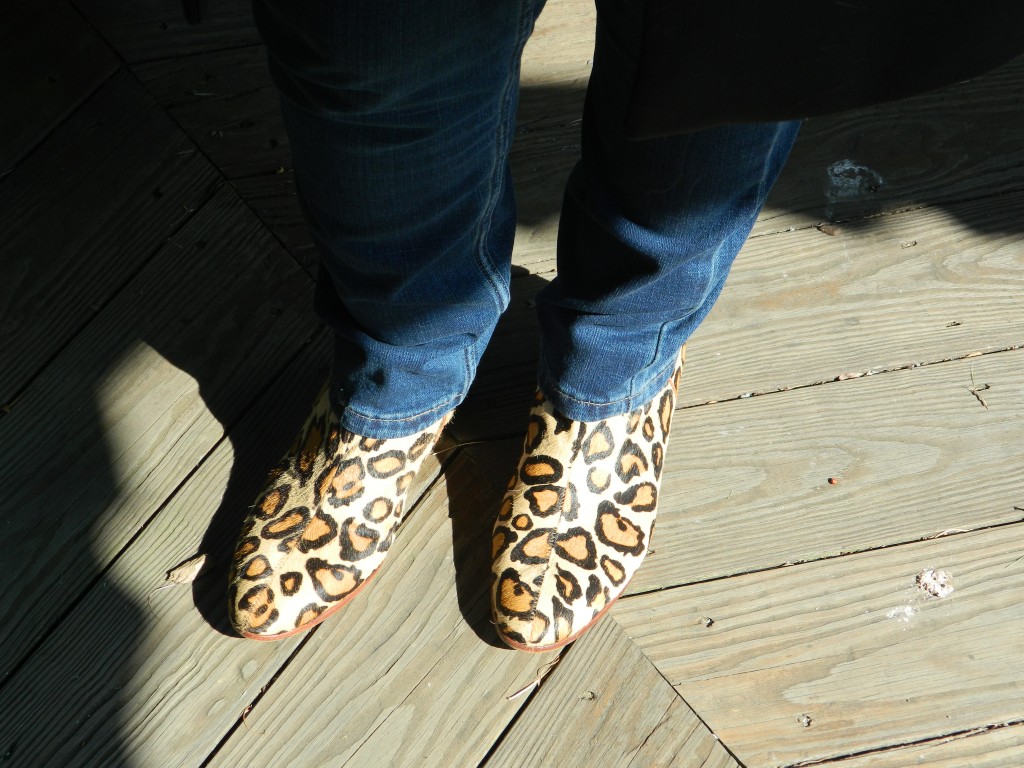 I wear my heart on my sleeve, so to speak. Stress, worry, anxiety are all apparent on my face, combined with the colder months approaching, which can bring dry skin. Lavender Hydrasol by ARCONA is a calming, soothing mist that permeates skin leaving your face feeling soft and moisturized. As lavender alone is such a relaxing and floral fragrance it is the perfect product to apply prior to bedtime for a restful night or when you are feeling particularly anxious. Remember that this is a natural product so the lavender scent eventually dissipates unlike a perfume, just enough for best results without being overpowering.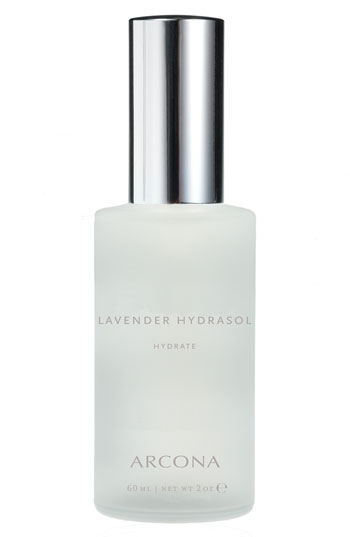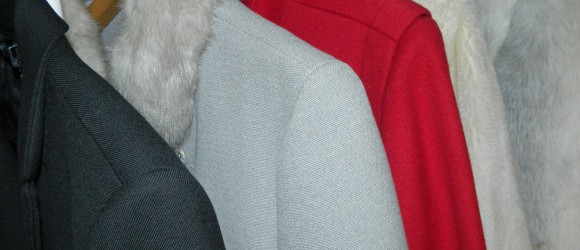 Maybe it is too premature to start featuring coats, but the temperature today is chilly, the sun is bright, and the leaves are gently falling to the ground. What I like about owning a statement coat is its unique ability to transform a simple or casual outfit into a stylish ensemble. Lapels, belts, fur trim, ornate buttons; pay attention to the details when making this purchase. Remember to leave a little extra room to accommodate for bulkier knitwear or this season's sweatshirt trend. As an investment piece that you will own for years, look for quality fabrics, cashmere and wool for instance.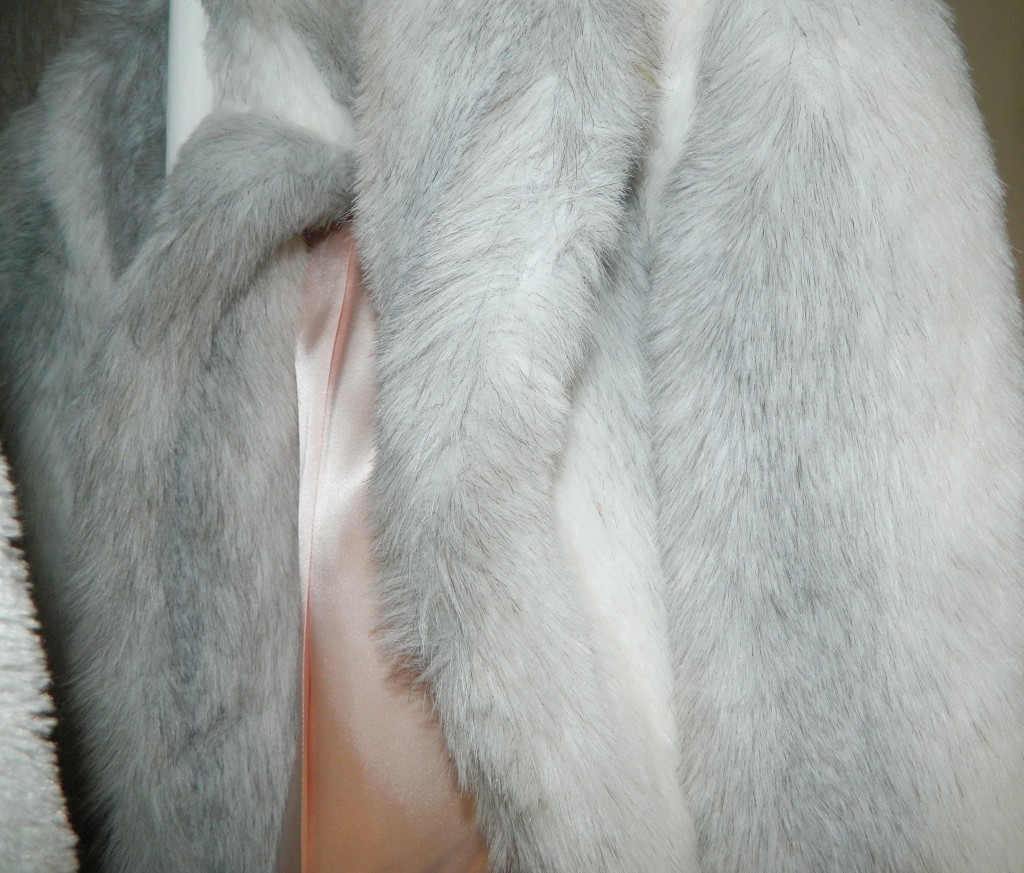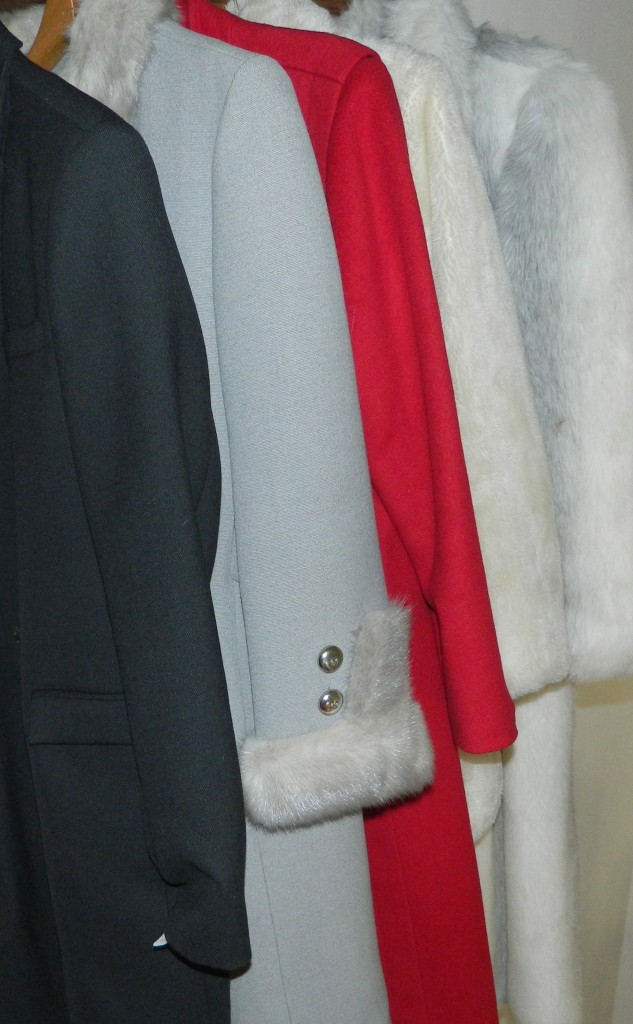 Ugh, Mondays are certainly not the most popular day of the week, so make the day easier by indulging in a healthy, delicious meal. I love this Lo Mein dish, simple to prepare and can be made the night before and packed for work.
Ingredients:
5oz of lo mein noodles
4 small sweet peppers-variety of colors
1 chive
1/2 garlic clove
1 tsp reduced fat chunky peanut butter
1 tbsp diced onion
2 tbsp soy sauce
Pinch of crushed red pepper flakes
1/4 cup warm water
How To:
Spray non stick pan with PAM cooking spray. Add chopped peppers and diced onion into pan. Sprinkle with salt and sauté until caramelized. Add minced garlic and noodles to pan. Sauté  noodles until they turn slightly golden. Be sure not to burn the garlic.  Add peanut butter and the warm water to the noodles. Stir thoroughly until blended. Pour the soy sauce. Remove mixture and plate. Sprinkle with red pepper flakes and cut chives.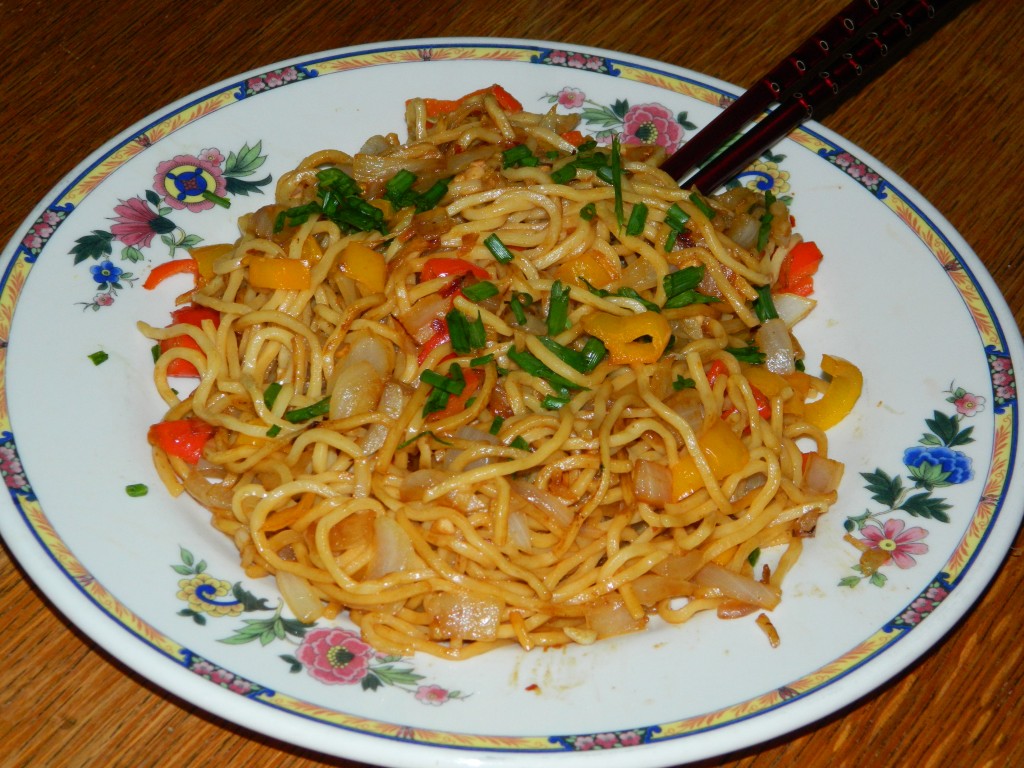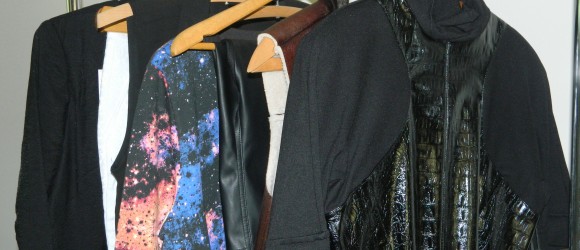 This will be brief as I really think visuals are key. Today the weather feels like mid July- hot and humid so I simply could not dress in my favorite fall attire. I think my number one pet peeve this week is witnessing women in black tights…just looking at them makes me sweat. With that said, I have a little bit of a shopping spree planned this week so stay tuned for more fall picks. In the meantime, here are some pieces to keep in mind for your future shopping trip. A sweatshirt, bedazzled or printed. Pair of black trousers or leather leggings. A faux fur or shearling item-vest or coat. A mixed media dress. A full skirt or a mini asymmetrical skirt. Ok, this is just a taste of what is to come. This is an amazing time of year for fashion. Have fun!
P.S. This week 3.1 Phillip Lim at Target and later this month Catherine Malandrino at Kohls…something to think about!
September is Ovarian Cancer Awareness month. Laura Mercier and Claudia Poccia, President and CEO of Gurwitch Products are the founders of the Laura Mercier Ovarian Cancer Fund, partnering together to raise awareness of this disease, fund research for a cure, and support all those in the midst of treatment. The statistics on this disease are startling and knowledge is key to help find a cure. I was thrilled to learn that 100% of the profits from the LMOCF collection will be donated to the fund. You can make a difference by purchasing one of these beautiful products or making a donation directly to the fund. Please take a minute to watch this video under Our Fund for further details. I am pleased to share this information on Sugarpeel and applaud Laura and Claudia for their dedication to this cause. Thank you to the LMOCF and all the contributors to cancer research!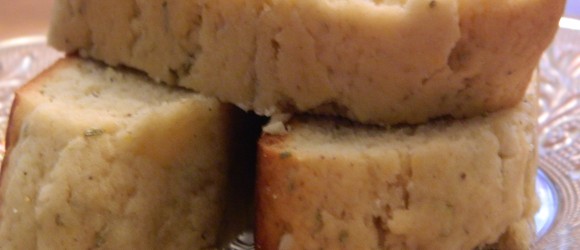 These are not your average Biscotti…I am not talking about the ones you find in a wrapper at the cashier station. Rosemary Biscotti are the perfect, gourmet way to begin or end the day. Lightly sweetened and savory from the herbaceous rosemary.  I am impatient when it comes to the baking process, overcome by the fragrant aroma of rosemary and therefore I only bake once, which keeps the biscotti slightly chewy. But if you prefer to dunk your Italian treat in espresso or chamomile then resist the urge and take the time to double bake.
Read More

»
Copyright © Dandelion by Pexeto